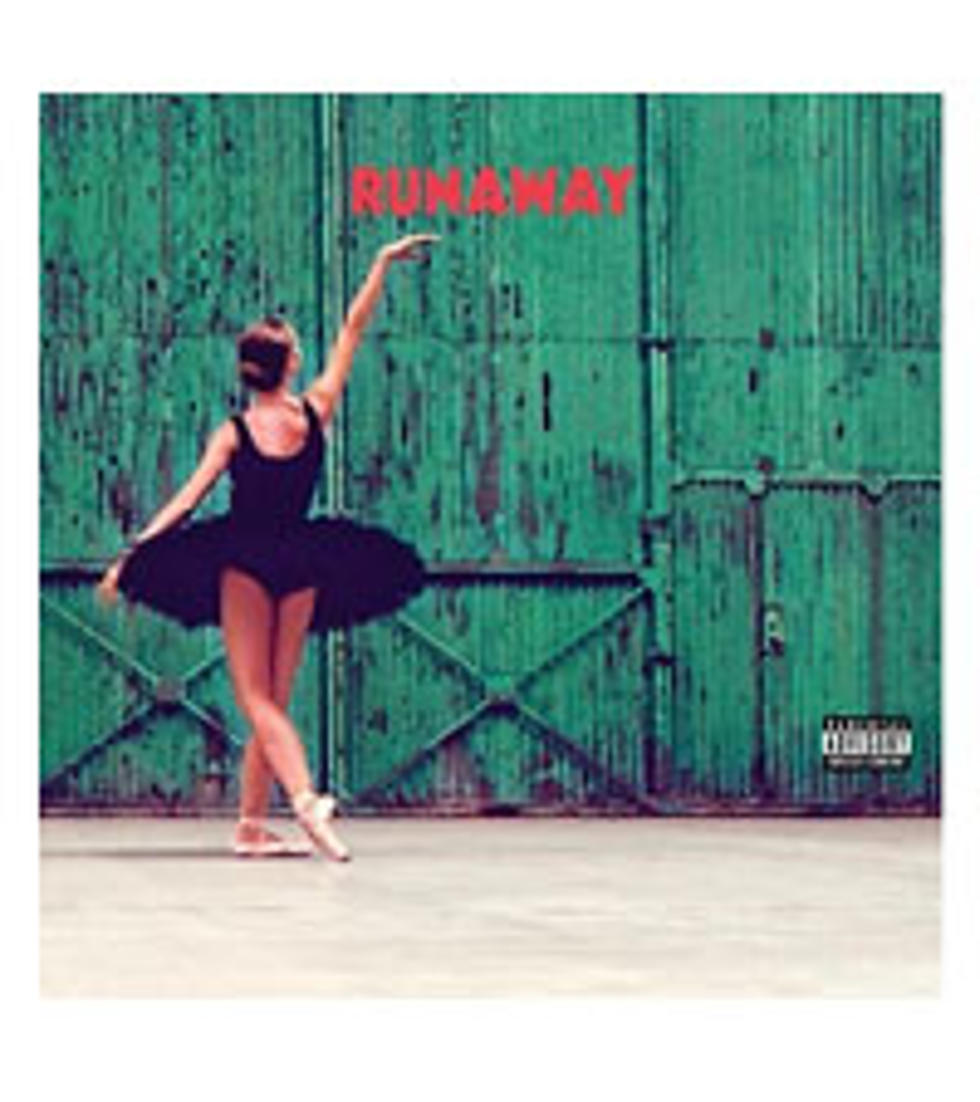 Kanye West's 'Runaway' Premieres on TV This Saturday
Amazon
MTV has announced that Kanye West's short film/extended music video, 'Runaway,' will make its U.S. television debut this weekend, broadcasting simultaneously on MTV and BET on Saturday.
The 35-minute film premiered earlier this month in London, and has been called a "great looking" and "ambitious" "visual accompaniment" to Kanye's highly-anticipated new album, 'My Beautiful Dark Twisted Fantasy,' which is scheduled for a November 22 release.
'Runaway' depicts Kanye's relationship with a phoenix -- played by model Selita Ebanks -- fallen to earth from another world. "I make her my girlfriend, and people discriminate against her and eventually she has to burn herself alive and go back to her world," Kanye explained. "I've been feeling the idea of the phoenix. It's been in my heart for a while. It's maybe parallel to my career. I threw a Molotov cocktail on my career last year, in a way, and I had to come back as a better person."
'Runaway' will simultaneously broadcast on MTV, MTV2 and BET at 8PM ET this Saturday, Oct. 23. It will stream live at the same time on MTV.com, BET.com and VH1.com. It will air one more time on VH1 on October 26 at 12AM ET. Following the screening, West will host a Q&A session live from MTV's New York City headquarters in Times Square.