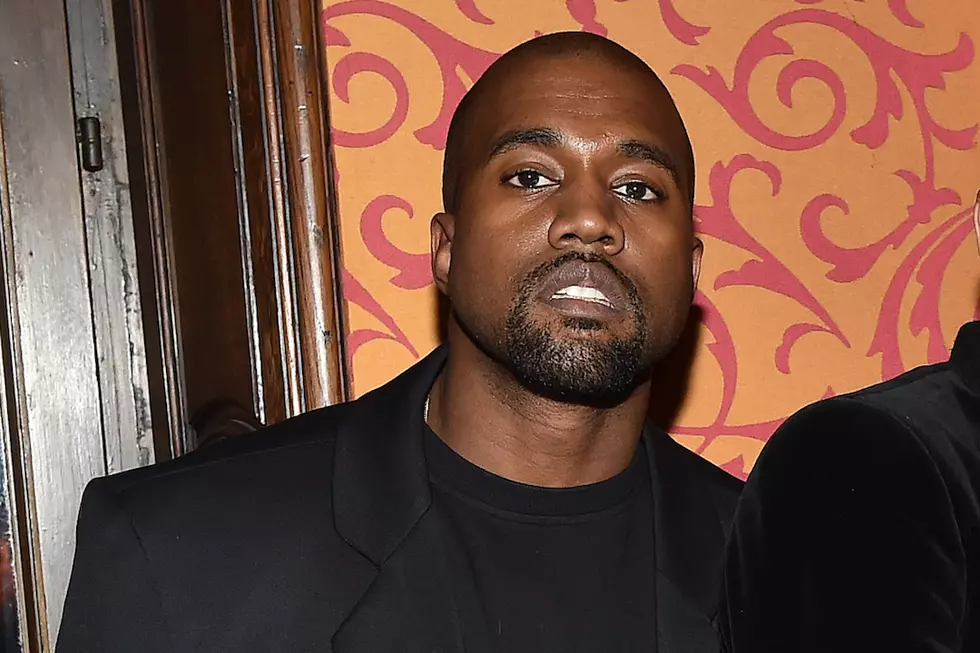 Kanye West Put on Some Weight and Twitter Is Freaking Out [PHOTO]
Jacopo Raule, Getty Images
Kanye West has kept a very low profile as of late, but he was photographed in Los Angeles on Thursday (Sept. 21) and fans are surprised by the sudden change in his physique.
As you can see in the photos above, it looks as if Yeezy might have put on some pounds. The rapper-producer seems to be in good spirits as he's smiling with his wife, Kim Kardashian, and their children, North and Saint. Apparently, the couple were taking the kids on an ice skating trip.
We don't know if it's the clothes that's making him look, um, husky. West is donning a baggy grey T-shirt with the name of the Kardashian's hometown, Calabasas. He matched the tee with a pair of slim-fit jeans and never-before-seen Adidas Yeezy Wave Runner 700 sneakers.
When the photos hit the web, folks on Twitter were surprised at how big West appears to be in the pictures. Some believe that the G.O.O.D. Music leader is suffering from depression and is eating a lot. Others think that West is getting fat thanks to Kimmy's cooking skills.
"Did he eat Kim?" tweeted one user. Another person commented, "Is it just me? Or does Kanye West look pregnant?"
West is not pregnant, but he's definitely eating good.
Check out people's reactions below.
See Worst to First: Every Kanye West Album Ranked