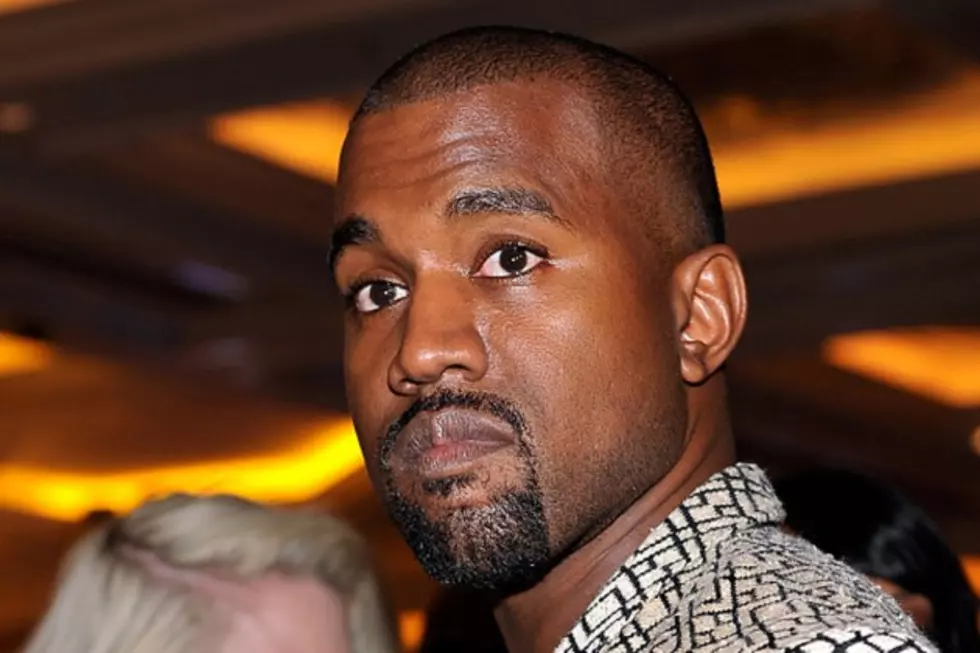 Kanye West Plays New Music Featuring Rihanna at iHeartMedia Music Summit
David Becker, Getty Images
For all the people who complain about Kanye West's many rants, folks sure pay close attention whenever he releases new music. The rapper did just that when he dropped by the iHeartMedia Music Summit in Burbank, Calif. on Wednesday (Jan. 21) to play songs off his forthcoming album.
According to Billboard, Yeezy surprised everyone when he walked into the room at the iHeartRadio Theatre, after being announced by Def Jam CEO Steve Bartels. He then proceeded to talk about his past career moves and working with the legendary Beatles member Paul McCartney on 'Only One.' He even sang an a cappella version of the cut for the audience.
Kim Kardashian's hubby also recanted some of his words about not wanting to be on the radio anymore. It's a statement he made a couple of years ago while promoting his album 'Yeezus,' which was a much harder listen for some compared to his past work.
"I was joking," he explained. "Of course I want to be on the radio." The Chicago MC even said he wished stations would have played 'Black Skinhead' a lot more.
Perhaps the highlight of the day is when 'The College Dropout' creator played a new song featuring Rihanna. The R&B star sang a big sweeping hook with an ultra catchy melody, which drew a standing ovation from the crowd.
Could this be the track Ty Dolla $ign hinted at
earlier this month
? "Me, Rihanna, 'Ye and Paul got a song about to drop as well," he said. "I heard they shot the video recently. I don't know what the final title is, but I know it's crazy so just be looking out for [it]." We'll just have to wait and find out.
Presumably, the 45-minute listening session only made the audience that much more excited about Kanye's new material. Whether you like his music or not, he always comes with something pretty inventive.
Watch the Ultimate Kanye West Spazzing Supercut