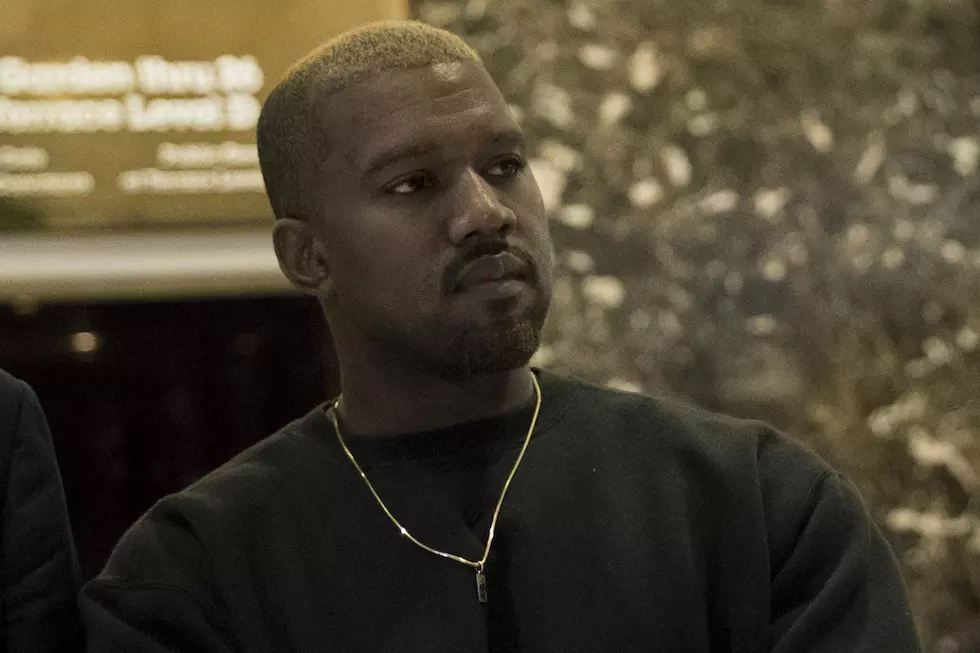 Kanye West Experiencing Memory Loss; Dyes His Hair Platinum Blond [PHOTO]
Drew Angerer, Getty Images
Three months after leaving rehab, Kanye West is still on the road to his recovery. According to an associate, Yeezy is suffering from memory loss but he's slowly getting it back.
In an interview with Popsugar at the 2017 Grammy Awards, Malik Yusef, who has worked with West on many of his classic albums, said that he's been helping the rapper-producer regain his memory following his stint in rehab.
"I've been to his house [and] sat down with him for about six, seven hours, just walking through his health and recovery," explains Yuself. "His memory is coming back, which is super good. [He's] just healing, spending time with his family."
"Saint is getting big and is walking, playing with toys, so that invigorates him," he added.
Well, that's good to hear. Meanwhile, photos have surfaced of Kanye West sporting a new hairdo. On Friday (Feb. 10), the mercurial rapper was spotted in in New York with white platinum blonde hair. E! News posted the photo and we have to say, it's certainly a unique color for him. It brings out his eyes.
All jokes aside, West had his hair dyed a darker shade of blond back in December, after he left rehab, where he was treated for exhaustion for over a week. The G.O.O.D. Music leader is in New York working on his debut of the new Yeezy season 5 line during New York Fashion Week. He's set to premiere his collection on Wednesday (Feb. 15).