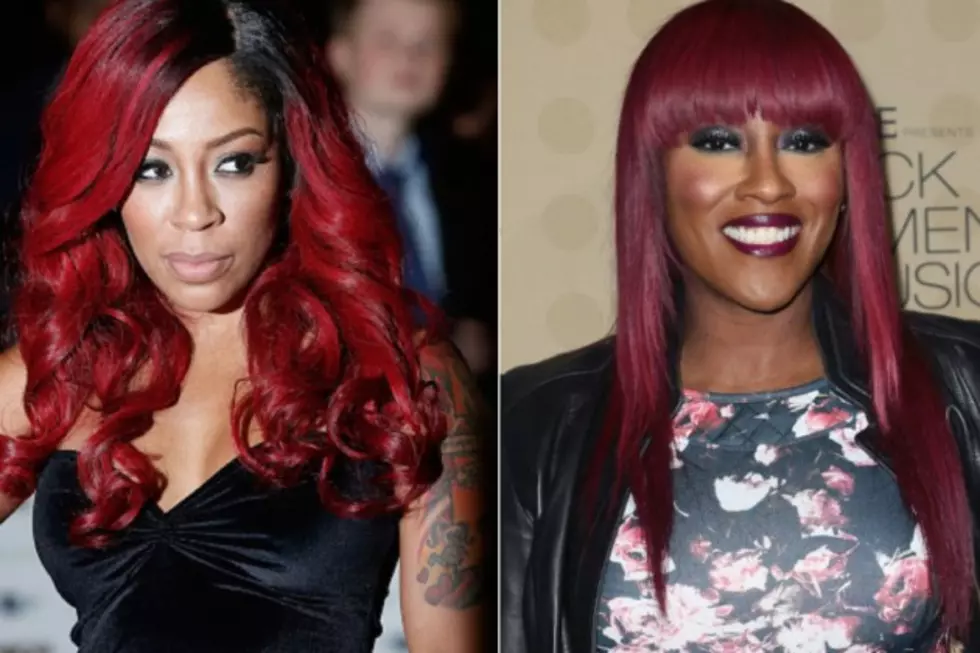 K. Michelle Fires Back at SWV's Coko Over Comments About Her 2015 BET Awards Performance
Tristan Fewings / David Livingston, Getty Images
Apparently, Braxton and K. Michelle's rendition of LaBelle's "If Only You Knew" garnered mixed reactions from folks who felt the two couldn't hold a note next to the veteran vocalist. "My Lord!!!!! where is @Only1Coko or Patti or @KeKeWyattSings If Only You Knew," wrote one fan, while another commented, "Where's @Only1Coko ?!?! I can't with these notes!! Jesus!!"
R&B songbirds like Keke Wyatt and Coko have performed memorable versions of "If Only You Knew" in the past. So when several fans asked Coko why she wasn't asked to perform the song, she offered her thoughts on the performance.
"And I love K Michelle but know your damn range and limit," she tweeted. "If you not KeKe [Wyatt] or @Only1Coko don't sing that song. Except in the shower."
Of course, K. Michelle doesn't stay quiet for anyone and clapped back at Coko on her Twitter timeline. "Coko but they didn't ask you or your chopped teeth to perform. Your at home. Stop trying it. Love wins," she wrote.
Coko didn't entertain K's biting remarks and instead wrote this subliminal tweet: "Anywho, time to pack! Back on the road tomorrow!! #SWV #23YearsStrong #Longevity #Unbothered."
Now you're probably thinking this ends their bickering right? Wrong.
On Monday night (June 29), K. Michelle dragged Coko one more time on Twitter with this tweet:
Check out how K. Michelle and Coko's Twitter feud went down below.
See 2015 BET Awards Red Carpet [PHOTOS]