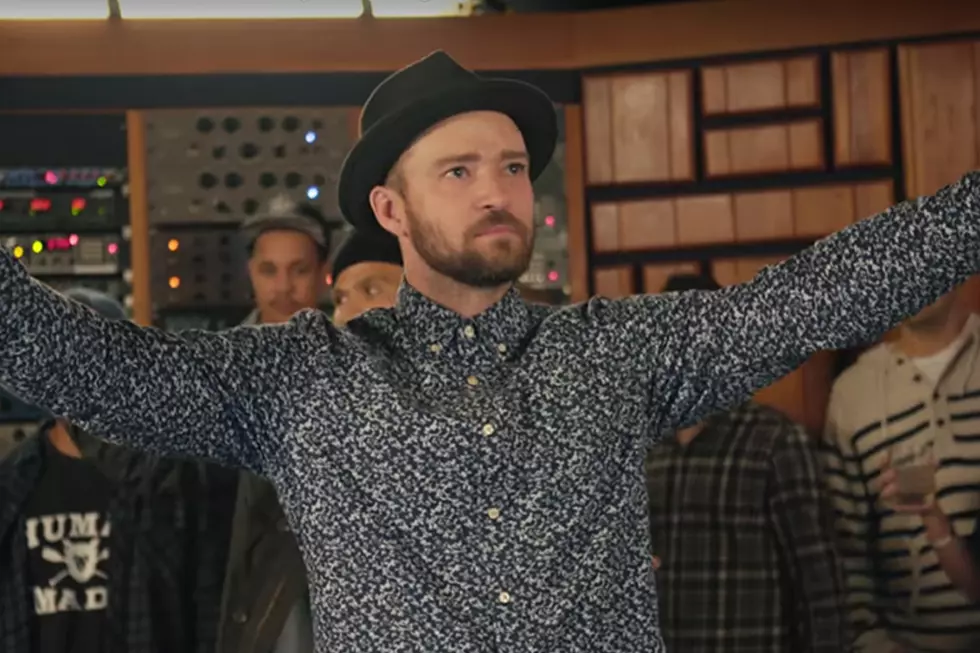 Justin Timberlake Is Bringing Sexy Back With His William Rast Clothing Line [PHOTO]
YouTube
We are so used to Justin Timberlake entertaining fans with his music we forgot that in his spare time he's running a fashion company. Recently, the singer announced that he's relaunching his clothing label William Rast.
The apparel brand, which Timberlake co-founded with longtime designer Trace Ayala, is getting a reboot thanks to the help of clothing website Gilt.com. The The William Rast x Gilt store will now be the destination for stylish, Americana-inspired clothing.
"This relaunch reflects where we are at right now — clothes that are a bit more mature and refined, yet comfortable and casual at the same time," Timberlake told Billboard.
Among the items featured in the collection include embroidered bomber jackets, denim jackets, slim chino pants, low-top sneakers, mirrored sunglasses and more. Prices range from $69 for kicks to $369 for the cool suede leather jacket.
"This season's collection has a little something for all occasions," said Ayala. "We focused on great basics that work whether you're going out in the city or hanging out in the woods. I can't get enough of our denim jackets this season!"
If you are interested in copping some gear, go to gilt.com. We posted a few photos below and a video of their fall campaign.
Watch William Rast Fall 2016 Collection Ad