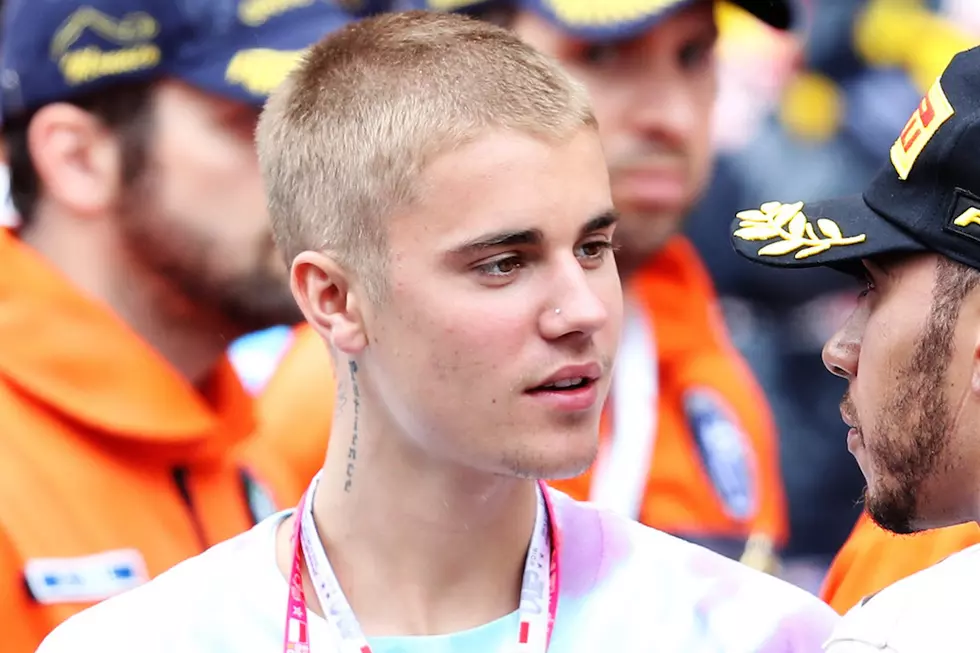 Justin Bieber Gets Into a Fight After Cleveland Cavaliers Game 3 Win [VIDEO]
Mark Thompson, Getty Images
Pop star Justin Bieber got into a fight at a Cleveland hotel Wednesday (June 8) night, according to TMZ. And of course, it was caught on video.
A short clip has emerged of the tussle, which was reportedly shot by an onlooker. Bieber and another man get into a shoving match, then they take swings at each other. Bieber takes an ill-timed punch at the much-larger man, who of course, reacts immediately and then Bieber gets taken down as bystanders try to break things up.
So far, there are scant details about what happened, but a few things have come to light.
The man's name is Lamont Richmond, and he says that Justin picked a fight with him and that the pop star called him a 'motherf---er' when he asked for an autograph. Richmond has explained that he had left a bar with two female friends when he saw Justin, 22, outside the Westin. Apparently, things started off friendly enough but Bieber got hostile after Richmond asked for a photo and an autograph.
Bieber recently announced on Instagram that he wouldn't be taking pictures with fans anymore.
"It has gotten to the point that people won't even say hi to me or recognize me as a human, I feel like a zoo animal, and I wanna be able to keep my sanity," he wrote. "I realize people will be disappointed but I don't owe anybody a picture.
"And people who say "but I bought your album" know that you got my album and you got what you paid for AN ALBUM! It doesn't say in fine print whenever you see me you also get a photo."
The singer has been involved in a number of fights over the past couple of years. He was famously involved in a dust-up with Orlando Bloom in 2014. He was also involved in a tussel with Post Malone that was revealed to be the two horseplaying.
Bieber was in Cleveland for Game 3 of the 2016 NBA Finals between the Cleveland Cavaliers and the Golden State Warriors.