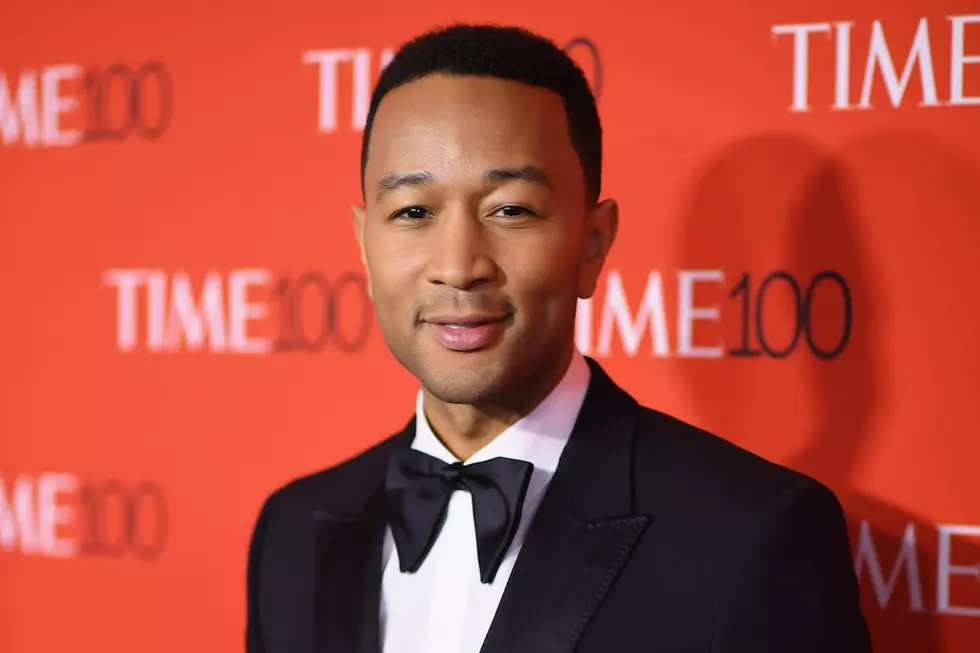 John Legend on Donald Trump: 'I Think He's a Terrible President' [VIDEO]
Dimitrios Kambouris, Getty Images
John Legend has been very vocal about his distrust for President Donald Trump. As his presidency approaches the 100-day mark, the R&B singer made his views of POTUS even more clear.
On Tuesday (April 25), speaking on the red carpet at the Time 100 gala, of which he is an honoree and performer, Legend eviscerates Trump with his biting comments about his presidency.
"I think he's a terrible president. He's manifestly unqualified, not curious, not good at legislating or really anything the job requires," he said matter-of-factly. "He doesn't have any depth about any subject. And he's also using the office of the presidency as a way to make money with himself with his businesses, so he's corrupt. I can't say anything nice about the guy, I think he's one of the worst people I've ever encountered in public life."
Well now, tell them how you really feel John.
The piano man's comments shouldn't be a complete shock. The Grammy-winning singer has taken the president to task on a number of occasions. Back in January, Legend blasted President Trump for issuing his "immigration ban," which affected thousands of Muslims who were traveling legally into the U.S.
"Our America is big, it is free, and it is open to dreamers of all races, all countries, all religions," he stated. "Our vision of America is directly antithetical to that of President Trump. I...reject his vision and affirm that America has to be better than that."
Check out John Legend's comments about Trump in the video above.
10 R&B Artists That Defined Hip-Hop Soul