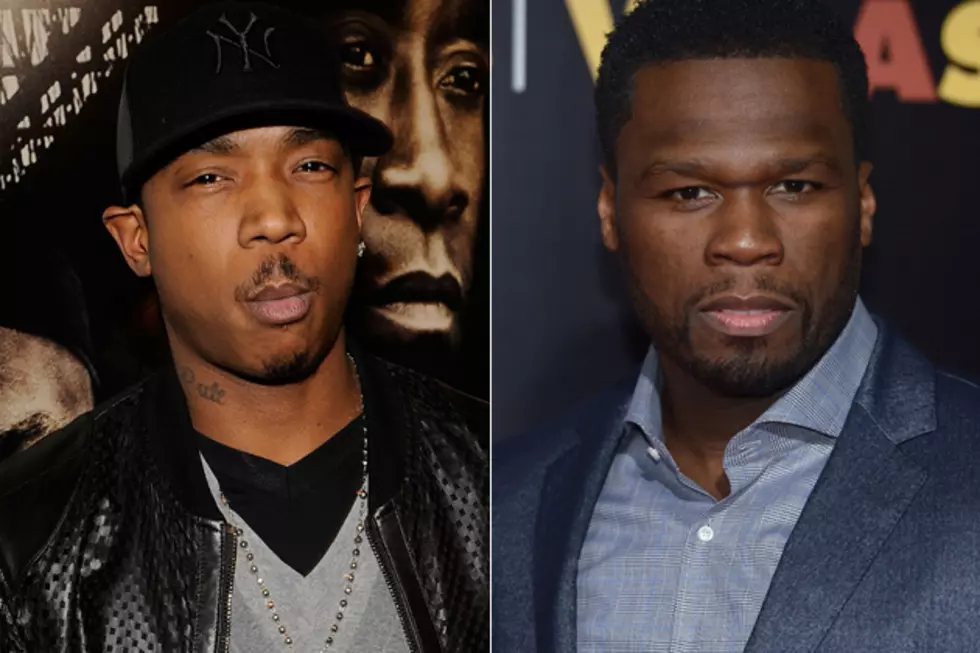 Ja Rule Details Beating 50 Cent With a Bat & Crutch in 'Unruly' Book
Larry Busacca / Michael Loccisano, Getty Images
For those who consider the beef between Ja Rule and 50 Cent to be an old story, another chapter has just been added.
In his new book 'Unruly: The Highs and Lows of Being a Man, Ja douses fuel on a 14-year-old fire by revealing that he beat 50 on two different occasions. The 'Pain Is Love 2' creator also called the G-Unit head honcho a snitch, accusing him of working with the police. The story was first reported by the New York Daily News.
According to Ja, he was the main culprit behind 50 Cent getting jumped and stabbed at the Hit Factory recording studio on March 24, 2000. He used a crutch -- his friend had a broken leg at the time -- to set things off. "I hit him with the crutch," wrote the gruff-voiced rapper. "We proceeded to whip his ass. I was putting in my work. 50 was crunched in the corner. I slammed the big Tannoy speaker down on him."
Ja also detailed a fighting between himself and Fif in Atlanta. However, the Murder Inc., rhymer came armed with a bat and used it to defend himself. "50 tried to swing on me, but I dipped, then I hit him with the baby Louisville Slugger," he said. "Bam. I dropped the bat. I pulled the shirt over his head. I started catching him left, right, uppercut."
There's also his accusations that Mr. Jackson worked with the feds, especially during Irv Gotti's 2005 trial for money laundering. "When they asked him who he thought had shot him, it would make sense that 50 would have said, 'Ja Rule, Irv Gotti and Murder Inc.,'" Ja Rule theorized.
Let's see how soon and how harshly 50 Cent will respond to this news. Stay tuned.