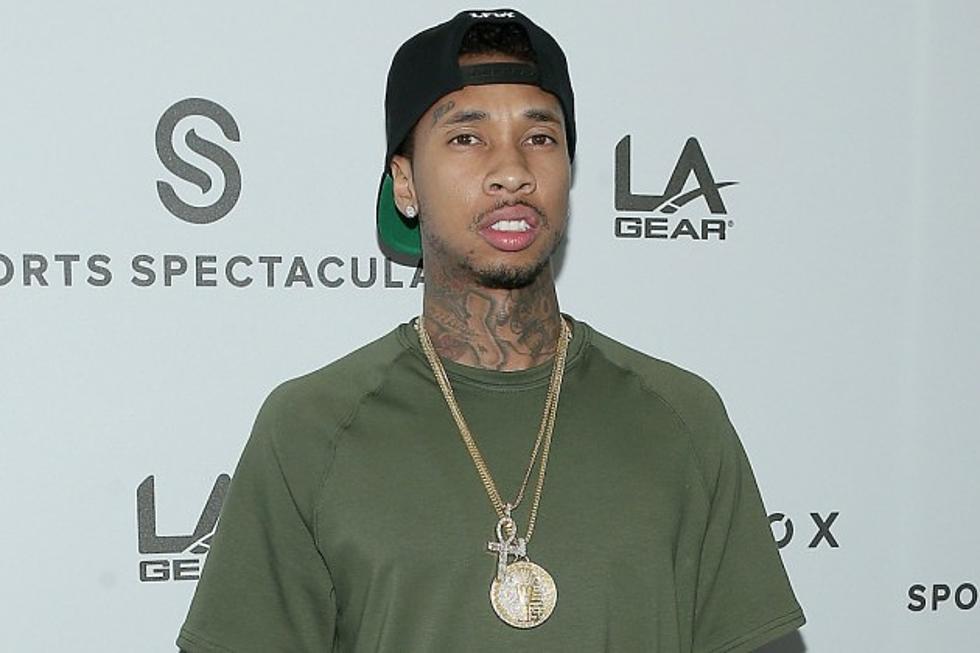 Tyga's Naked Photos Exposed by Transgender Actress
Mike Windle, Getty Images
Tyga can't seem to catch a break. Along with his legal problems and dismal sales of his new album, the West Coast rhymer is embroiled in controversy regarding his alleged love affair with a transgender actress. So is Tyga cheating on his rumored girlfriend Kylie Jenner?
Gossip website Love B. Scott first broke the story of Tyga's alleged relationship with "transgender actress" Mia Isabella. According to the website, the "Rack City" rapper has been involved with the actress for several years, even while he was with Blac Chyna. The website provided proof as well with alleged text messages and a NSFW photo of Tyga's naked body. His private parts are willingly exposed in the chat as well.
Tyga hasn't officially responded to the controversy yet. Although he apparently spoke with a fan who runs his official fan page and denied the allegations.
"The devil is working hard to destroy me because of the Angels and blessings in front of me. It's crazy. So false," reads one message courtesy of Hip Hollywood. "I hate being in the news everyday when most of the time is lies on me. Hate letting my fans down."
Meanwhile, Tyga's business partner Trell went on Instagram and lashed out at "weirdo bitches" and "weirdo ass n----s" who are promoting the "weirdo story" about his friend in a lengthy post. Read it below.
Lee Hutton, Tyga's lawyer, tells TMZ he believes his client is the victim of a conspiracy designed to "maliciously shame" him. The photos of Tyga's penis on B. Scott's site are reportedly authentic since his tattoos are visible, but Hutton believes they were used to create a fake story.
The "Hookah" rapper is getting seriously dragged on Twitter over his alleged affair with a transgender woman. You can read some of the hilarious tweets below.
Do you think Tyga is cheating on Kylie? Tell us what you think in the comments below.
See 100 Hip-Hop Facts That Will Blow Your Mind