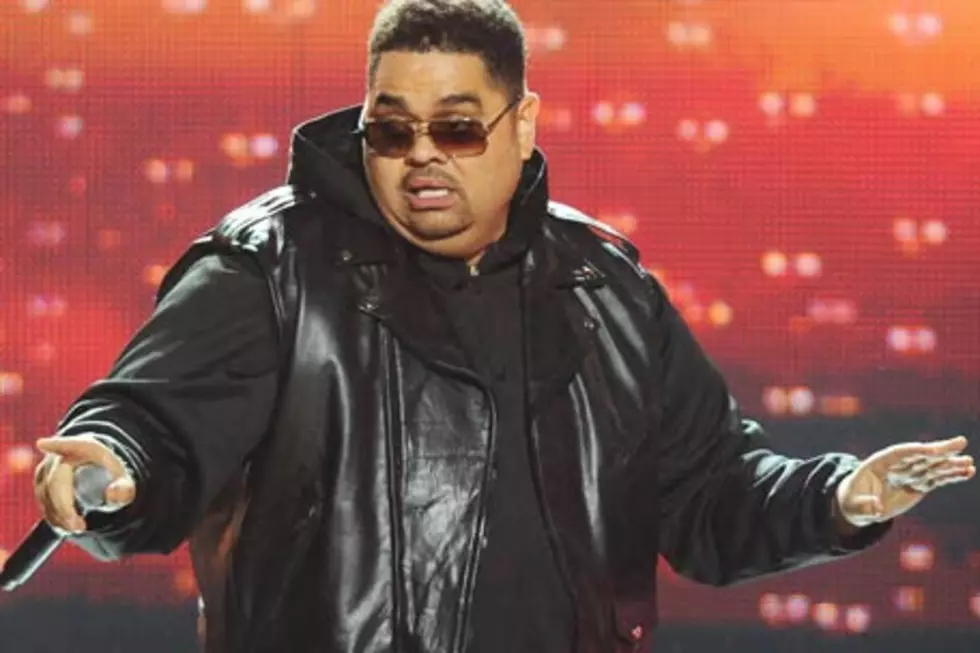 Rapper Heavy D Dead at 44
Chris McKay, Getty Images
Heavy D, the large-and-in-charge rhymer who rose to fame with a string of hits in the late '80s and early '90s, has died in Los Angeles, TMZ reports. He was 44.
While the cause of death is not yet known, the rapper was reportedly rushed to Cedars-Sinai Medical Center around noon, after paramedics responded to a call placed from his Beverly Hills home. Apparently responsive when the medics arrived, he was pronounced dead a short time later.
According to the Los Angeles Times, Heavy D had sought treatment for a cough and may have died from complications related to pneumonia. No doctor was on hand to sign the death certificate, and officials for the Los Angeles Country coroner's department told the newspaper that they would be in charge of the investigation.
The rhymer's death comes nearly a month after a comeback performance at the 2011 BET Hip-Hop Awards, where he cruised through a medley of his best-known singles, among them 'Nuttin' But Love,' 'Is It Good to You' and 'Now That We Found Love.'
That last one, released in 1991, was the old-school MC's highest-charting solo single. A year earlier, he rapped on a remix of Janet Jackson's 'Alright,' which reached No. 4.
Janet wasn't the only Jackson to utilize Heavy D's talents, and in 1992, Michael Jackson tapped the rapper for 'Jam,' a major hit on the dance and hip-hop charts.
Born Dwight Arrington Myers in Mount Vernon, N.Y., Heavy D was an actor as well as a musician. He appeared in a number of films, including 'The Tower Heist,' 'The Cider House Rules' and 'Life,' and his television work included stints on 'The Tracy Morgan Show,' 'Boston Public' and 'Living Single.'