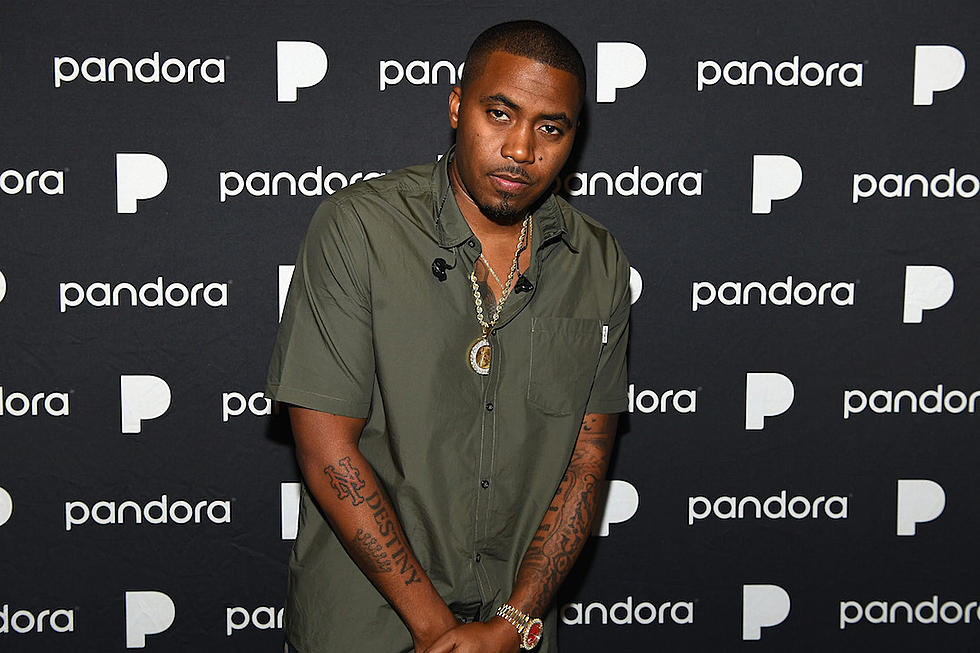 Dave Kotinsky, Getty Images
Today's the day the nastiest celebrates his birthday. The legend Nasir Jones, better known as Nas (a.k.a. Nas Escobar), turns 44 years old today (Sept. 14).
Illmatic's status as arguably the greatest hip-hop album ever created has been written about for decades. It's so good that it was beyond Jay Z's slander on the greatest diss record of all time. Illmatic gets a backhanded compliment on Hov's "Takeover": "1 was 'nah,' the other was Illmatic / That's a one-hot-album-every-10-year average."
Since Illmatic, Nas' career has more or less followed a peculiar pattern: a lengthy dry period followed by some comeback inspired by a major event. It Was Written is a classic in the eyes of many, but I Am... and Nastradamus featured a watered-down Nas. Then "Takeover" happened and Nas struck back with "Ether," a track that introduced "ethering" into modern lexicon despite being outdated by its homophobia. Stillmatic and God's Son, two warmly received projects, followed after.
The rapper rolled through the rest of the decade with Street's Disciple and the disappointing Untitled, which attracted more attention for its original title (N---r) than the actual content. Years later, Nas went through a much-publicized divorce that resulted in what's been considered the equivalent of Marvin Gaye's Here, My Dear with the Life Is Good LP, his best album since God's Son.
Although some would argue Nas hasn't lived up to the expectations he set with his debut, Illmatic is really that rare, lightning-in-a-bottle album. Plus, his verses on Cuban Linx's "Verbal Intercouse" and The Infamous's "Eye for an Eye" are classic examples of rap as poetry. Nas' title as one of the best is well deserved.
Watch Nas' "If I Ruled the World' Video Feat. Lauryn Hill
See 100 Hip-Hop Facts That Will Blow Your Mind