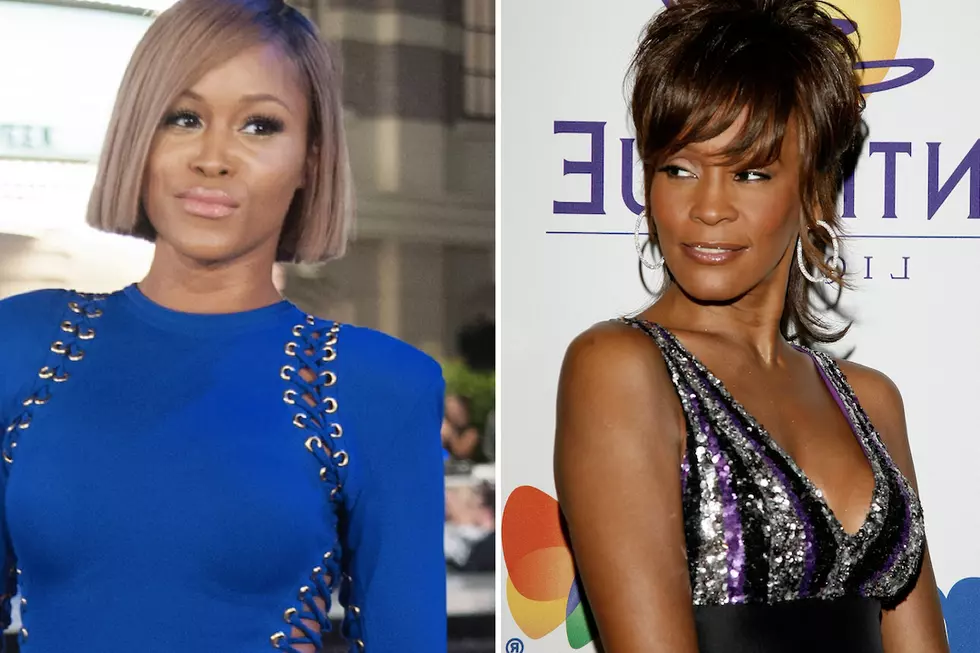 Eve Describes Meeting Whitney Houston: 'Like Being With One of My Aunties' [VIDEO]
Lily Lawrence / Vince Bucci, Getty Images
On a recent episode of The Talk, co-host Eve shared with the ladies her run-in with the late iconic pop star Whitney Houston.
As Eve tells it, she was staying at the Beverly Hills Hotel and was hoping to see Houston who was also staying there as well. Then one day while she was chilling on her balcony, she heard someone call her name.
"I don't know how she knew what room I was in...but I heard my name from the balcony," she recalls. "And I look over and it's Whitney Houston."
"And she was like, 'Girl, come over here, meet me in the bar, let's get a drink,' like we were in the projects -- we were in Beverly Hills," she continued. "I was like, 'Yes ma'am, I will be right down...It was like being with one of my aunties."
"I felt like I knew her. She was so familiar to me. May she rest in peace. I was so excited," she added.
"I knew immediately something was different. It was like I was there, but I wasn't there," she said. "And then I started hysterically crying."
Unexpectedly, a guardian angel came to her aid - Janet Jackson.
"I heard this really soft voice that's like, 'It's ok. It's ok. I'll take care of it.' And, I'm snot crying. And, I turn around and it's Janet Jackson," recalls Eve.
The former Ruff Ryders artist says she was embarrassed for snot crying in front of her, but Jackson reassured her that everything is going to be okay. "I got this, don't worry. Relax. Calm down," she told Eve.
Check out Eve's story about Whitney Houston above.
20 Best R&B Albums of 1992