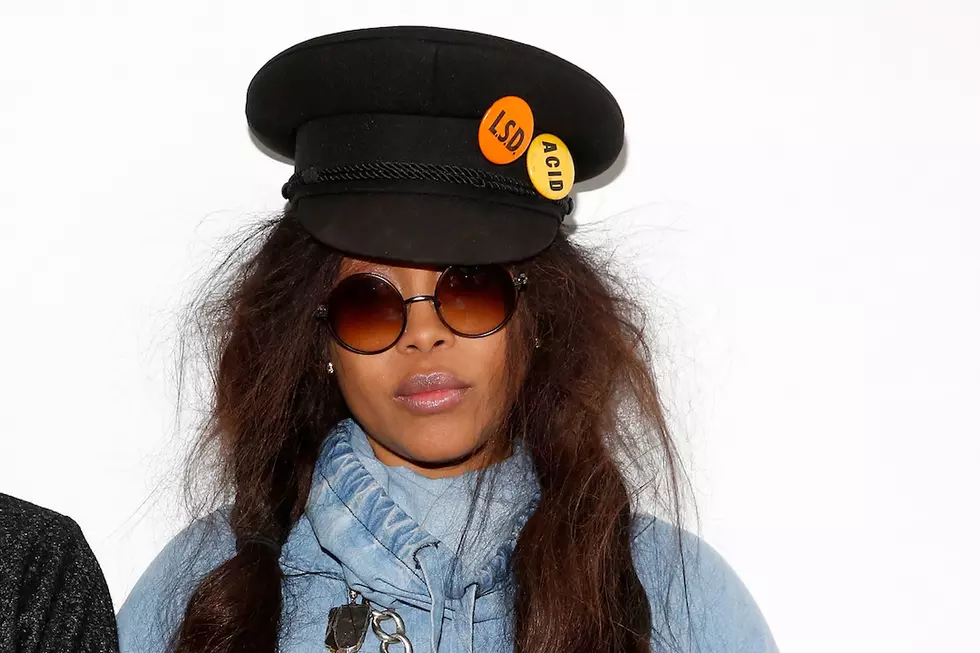 Erykah Badu Says She 'Saw Something Good in Hitler', Causes a Stir on Twitter
Mireya Acierto, Getty Images
Erykah Badu sat down with Vulture and gave a lengthy interview, in which she discussed everything from her taking off her head wrap in Cuba, to Common, her music, XXXTentacion, the vibrations of hip-hop and being a doula.
But it's her comments about Hitler and Bill Cosby that has everyone talking.
"I'm a humanist. I see good in everybody. I saw something good in Hitler," she says, at the tail end of a discussion about accusations that she was anti-semitic after she was perceived as defending Luis Farrakhan.
The interviewer, David Marchese, asks her to "come again," to which she replied, "Yeah, I did. Hitler was a wonderful painter."
Marchese pushed back, saying he wasn't good at painting, and says even if he were, what does that have to do with any "good" in him.
"Okay, he was a terrible painter. Poor thing," Erykah responds, later adding that she's empath. "He had a terrible childhood. That means that when I'm looking at my daughter, MarsBadu's daughter with enigmatic rapper Jay Electronica. She also has another daughter, Puma, with the West Coast rapper the D.O.C., I could imagine her being in someone else's home and being treated so poorly, and what that could spawn. I see things like that. I guess it's just the Pisces in me."
The interview is extensive and has drawn swift backlash. You can read the interview in its entirety here.
Take a look at some of Twitter's reactions to her comments below.
50 Greatest Female R&B Artists of the 90s