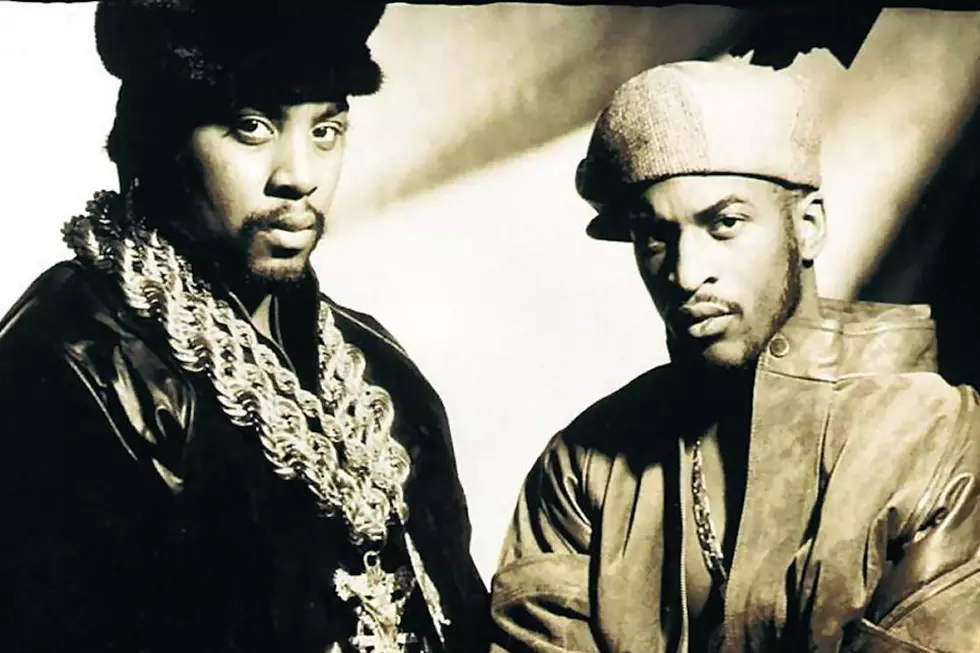 Eric B. & Rakim Announce First Tour in 20 Years
MCA Records
After their one-off reunion concert celebrating the 30th anniversary for their classic album, Paid In Full, last year Eric B & Rakim have announced that they're going on tour for the first time in 20 years.
The legendary duo posted a list of shows on their Twitter account, which announces stops in Boston, Philly, Atlanta, Houston and more. Right now, the tour stands at 17-cities, and kicks off in April, ending in early May.
"It's time to show you," the Twitter announcement says simply, along with the dates. As of right now, there's no info about where to purchase tickets.
Last year, their reunion show was stacked full of guest appearances. The two-hour concert featured hip-hop luminaries such as EPMD, Ice-T, Kool Herc, Flava Flav, Special Ed, Main Source, Joeski Love, Ma$e, T La Rock, Peter Gunz, Al B. Sure, Fat Joe, Maino, Sweet Tee, Roxanne Shante, Mr. Cheeks, Lovebug Starski and more.
As for their newly announced tour, you can check out the dates below.
The 25 Greatest Rap Albums of 1991