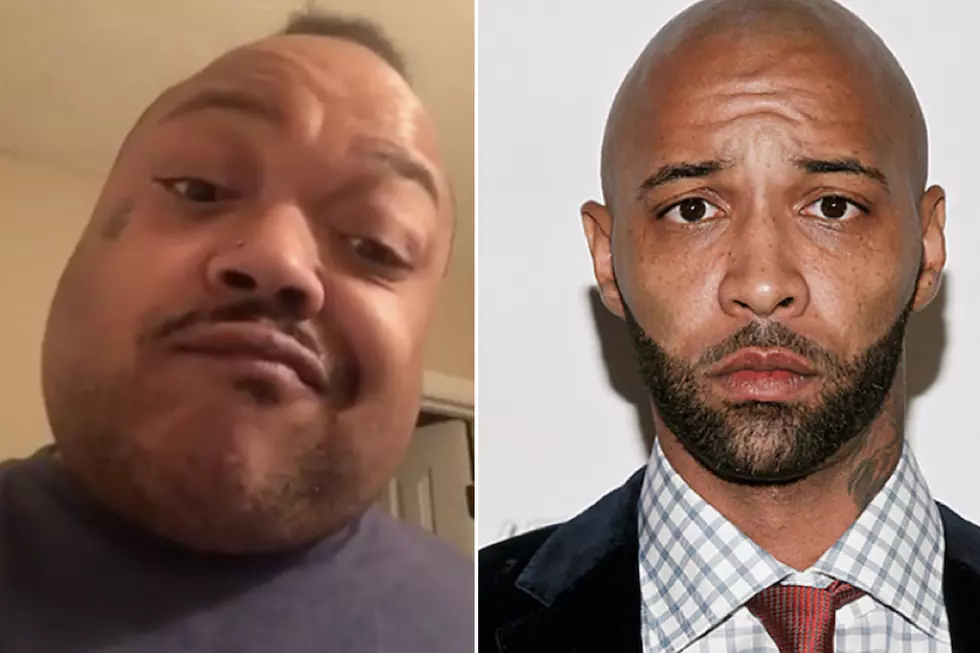 D12's Bizarre Confirms Eminem Dissed Joe Budden on 'Chloraseptic (Remix)' [VIDEO]
YouTube / Brian Arch, Getty Images
It 2018, and already there's a rap beef brewing between Eminem, the Shady Records camp and Joe Budden.
"Not as raw as I was, 'Walk on Water' sucks / Bitch, suck my dick / Y'all saw the tracklist and had a fit 'fore you heard it / So you formed your verdict / While you sat with your arms crossed / Did your little reaction videos and talked over songs (chill!) / Nah, dog, y'all sayin' I lost it, your fuckin' marbles are gone," raps Em in the third verse.
One person who is on Eminem's side is D12 member Bizarre who recently confirmed that the Detroit rapper was, in fact, talking about Budden who he called "disloyal." Bizarre feels that Budden went against the family by disrespecting Eminem who signed him to Shady Records as part of the rap collective Slaughterhouse.
The two rappers engaged in a heated Twitter spat where Budden threatened to go to Detroit and smack Bizarre. Budden has since deleted his tweets.
Afterward, Bizarre went on Instagram Live to further elaborate his problem with Budden and why his alleged disloyalty to Eminem will not be tolerated.
Bizarre isn't the only rapper not feeling Budden right now. 50 Cent, who is also a good friend of Eminem, went on his Instagram page to inform the New Jersey rapper that an "ass whooping is coming."
However, the rapper-turned-podcaster seems unbothered by it all (Read his tweets below).
Listen to Eminem's "Chloraseptic (Remix)" Feat. 2 Chainz and Phresher