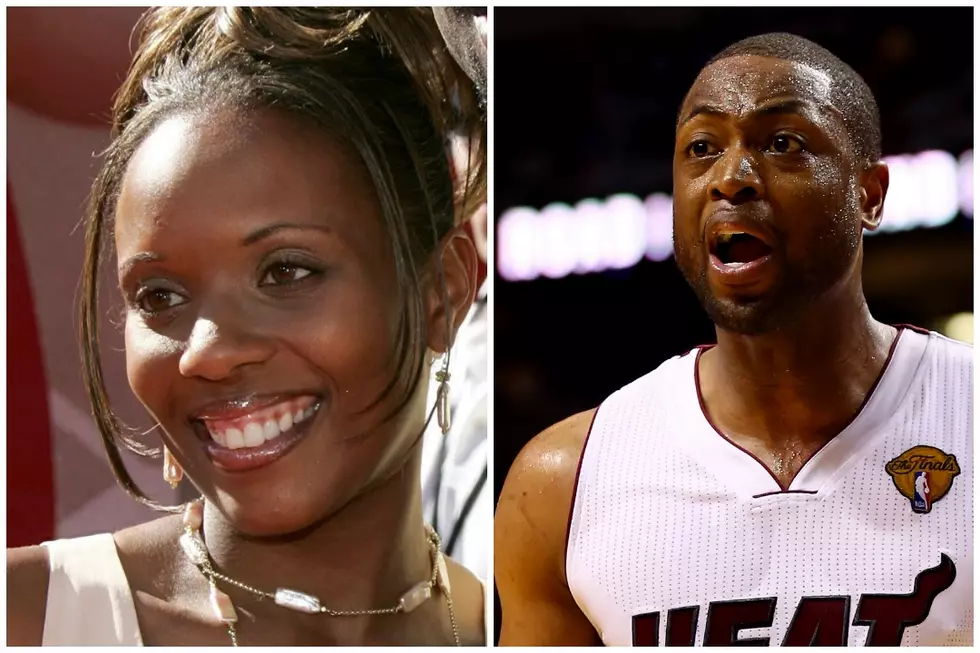 Dwayne Wade's Ex-Wife Now Says She Deserves $10 Million for Divorce
Getty Images, Frazer Harrison ;Getty Images, Andy Lyons
Dwayne Wade's ex-wife Siovaughn Funches is about that paper....again.
According to court documents obtained by Bossip, the NBA baller's ex-wife is claiming that much of Wade's financial success via endorsements from companies like T-Mobile and Gatorade came while they were married. She says helped him cultivate his career, both before and after he went pro, and that entitles her to some of his assets. The claims are part of her new complaint in her malpractice case against her former lawyer.
Dwyane and Siovaughn were married from 2002 to 2007. However, due to a lengthy legal process, the divorce wasn't finalized until 2010. Dwyane won full custody of his sons, Zaire and Zion, from Siohvaughn a year later. He married actress Gabrielle Union in 2014.
Wade initially paid Funches $5 million in their divorce settlement and she also got their marital home. However, last year, Funches sued her lawyer, Brian Hurst, because she said that she should've received a bigger settlement.  She claims that she never saw Wade's business contracts, so she wasn't truly aware of how much he had, and therefore, couldn't make a proper decision about how much of a cut she deserved. She also said she was pressured into taking a settlement, instead of going to trial, and as a result, didn't get as much as she could have.
Additionally, Funches said Hurst failed to get her primary demands met, including getting their marital home appraised, paying travel expenses for their sons and paying her law school tuition. However, the Huffington Post reported that during their divorce battle, Siohvaughn went through a total of 16 attorneys and was even arrested twice.
Still, according to Bossip, last month a judge ruled that Funches could reopen her divorce case—Wade just signed a two-year $47 million contract with the Chicago Bulls.
Dwayne and Siovaughn's troubled relationship has definitely not been a secret over the past several years. Guess we'll see how this latest news plays out in court.
20 Rappers & Singers Social Media Loves To Hate