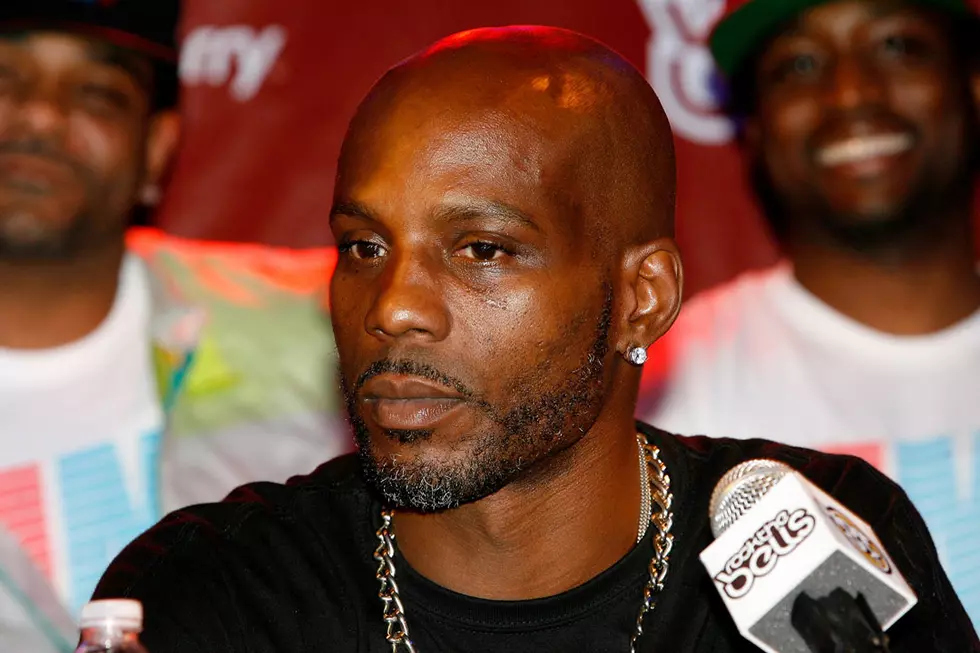 DMX's Robbery Allegations in New Jersey Are 'Completely Absurd,' Attorney Says
Mike Lawrie, Getty Images
After being accused of robbing a man at a New Jersey gas station on Sunday (April 5), DMX is fighting back against the allegations.
The rapper's attorney, Murray Richman, told E! News the report his client robbed someone is "completely absurd."
As previously reported, a 21-year-old man claims the rapper and his crew were at an Exxon gas station in Newark around midnight. While he began speaking with them, he states a member of DMX's entourage allegedly showed a weapon and demanded money. The victim then pulled out $3,200 in cash, of which DMX "snatched the money out of his hand" then hopped into one of four Cadillac Escalades and left the station, according Newark police spokesman Sgt. Ronald Glover. The victim then followed the vehicles and got the license plate of an SUV.
Richman explained that the rapper was at the gas station to put gas in his vehicle, not to rob anyone. While it's true that DMX and his entourage met the victim, Richman states Darkman X was refusing drugs not trying to steal money.
"[DMX] was leaving a show [the Masters of Ceremony show at the New Jersey Performing Arts Center], a very successful show, and he stopped for gas," Richman said. "Four young men approached him for a photo. They took photos and they offered [DMX] drugs. He said no and told them to go... They had an argument and next thing you know, they are accusing him of robbery. Just nonsense."
The Flesh of My Flesh, Blood of My Blood creator has not publicly addressed the incident, opting to promote his upcoming performances such as his show in San Francisco tonight.
See 20 Rappers' Real Names Revealed