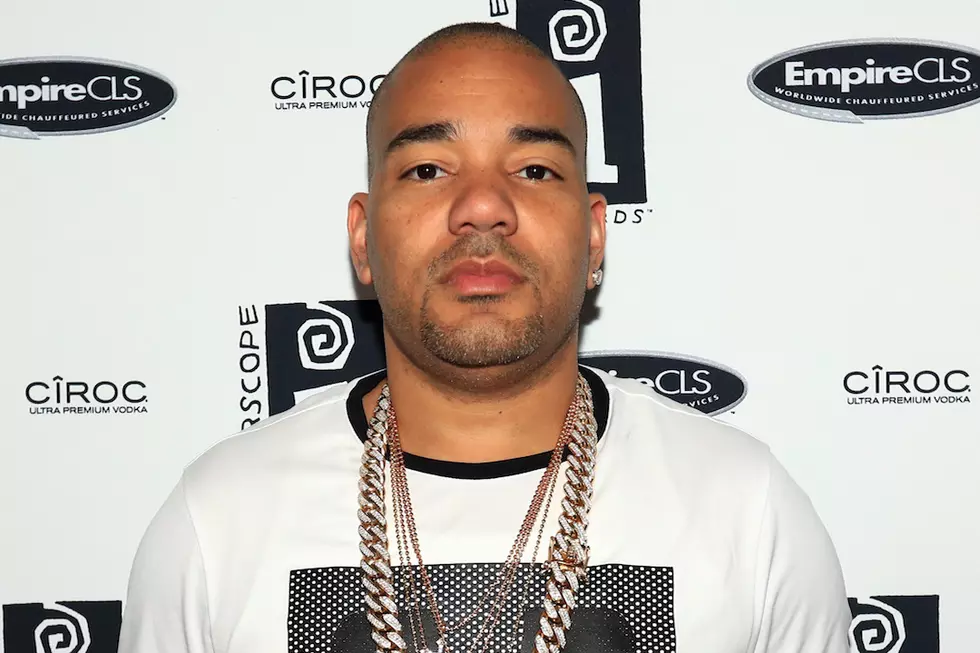 DJ Envy Says Stop-and-Frisk Laws Got 'A Lot of Guns Off the Streets'; Twitter Reacts
Christopher Polk, Getty Images
During The Breakfast Club's "Front Page News" segment, DJ Envy pissed a lot of folks off when he seemed to defend stop-and-frisk laws.
The crew was talking about the presidential debate last night between Hillary Clinton and Donald Trump. Specifically, the hosts began discussing moderator Lester Holt's question about racial tensions in America, and how that led to Trump saying that he supports "stop-and-frisk" laws. The law was ruled unconstitutional in New York, because it disproportionately targeted blacks and Latinos at alarming rates. Charlamagne Tha God said that he doesn't think bringing back the extremely controversial, discriminatory practice is the answer because there's no proof that the tactic even worked in the first place.
"Well, it got a lot of guns off the streets," Envy countered. "The way that the NYPD was doing it was unconstitutional. They didn't do it the way that it was supposed to be done, that's why they pulled it from New York."
Charlamagne then read statistics showing that the stops actually resulted in very little convictions for violent crimes.
"They said the NYPD actually didn't do it right," Envy interjected again. "They were stop and frisking anybody and didn't do areas where there was a lot of crime in those areas. they said that if was done the right way, it probably would be a lot higher. But they did get a lot of guns off the streets regardless, even if you could say it's one percent or .1 percent, they got tons of guns off the street, which is the most important thing."
Except that it actually isn't the most important thing because the entire stop-and-frisk law was a major point of contention in the ongoing debate about inequality in the criminal justice system, and the way blacks and Latinos are disproportionately criminalized. For example, in 2015, according to the New York Civil Liberties Union, 80 percent of people stopped by stop-and-frisk laws were innocent. And 54 percent of people stopped for stop-and-frisk were black, meaning blacks were disproportionately stopped at a higher rate than their white counterparts. When you consider that blacks now constitute nearly 1 million of the total 2.3 million incarcerated population, according to the NAACP, stop-and-frisk laws take on a different light, and it's clear to see how the legislation led to disproportionate incarceration rates.
At any rate, Envy immediately caught it for his comments on Twitter, with some listeners saying that he's out of touch and that he deserved to get Charlamagne's "Donkey of the Day." Joe Budden even offered his opinion.
"DJ Envy supports Stop & Frisk... as a minority... with minority children... in our current state.... interesting," the rapper wrote on Twitter.
Check out Envy's comments above and read some reactions on Twitter below.
20 Rappers & Singers Social Media Loves To Hate