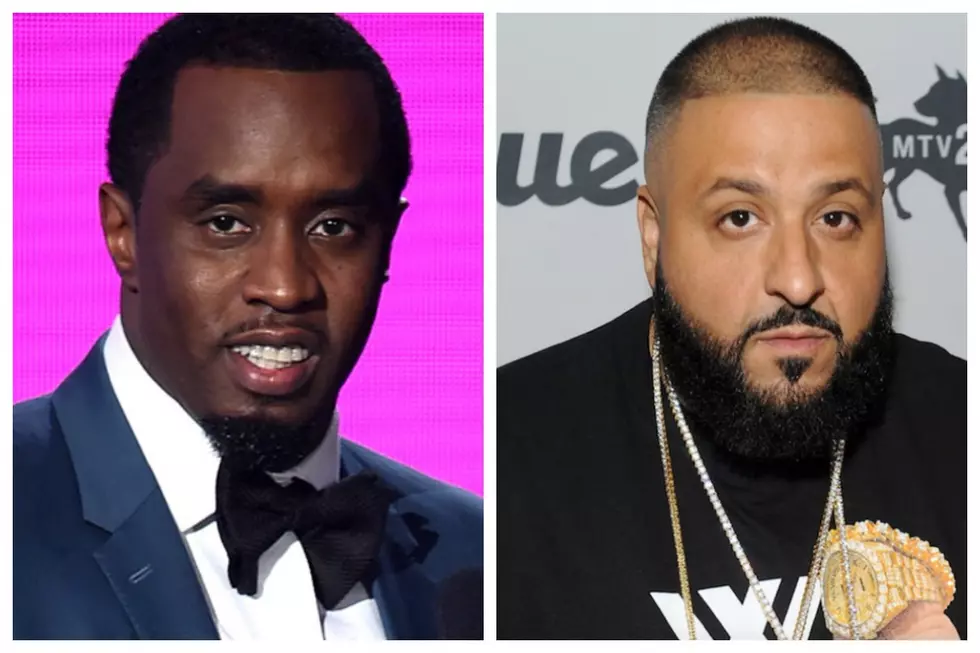 Diddy and DJ Khaled Close to Signing on as Judges for New Hip-Hop Competition Show
Kevin Winter/Brad Barket, Getty Images
 TMZ reports that Diddy and DJ Khaled are in deep negotiations with Fox to sign on as judges for a new hip-hop competition show called The Four.
While neither Diddy or Khaled have actually signed a contract yet, according to the site's source, there will be four judges on the show in all—a mogul (Diddy), a producer (Khaled), a songwriter and a performer, and the focus of the show will be contemporary pop with an emphasis on hip-hop. The winner of the competition will have the entire panel of judges help them in their career. Neither Diddy or Khaled are strangers to reality television so the deal makes sense in that respect.
As of now, there's no word on when the show will air. In the meantime, both Diddy and Khaled have been busy with their numerous ventures. Khaled is set to return as host of this year's BET Hip Hop Awards and is riding high of the success of his latest album, Grateful, which is up for nine awards. Diddy released Can't Stop Won't Stop: A Bad Boy Story, which focuses on his rise as a mogul, and has also been in philanthropic mode, donating to Bun B's Hand in Hand telethon to benefit hurricane victims.
50 Greatest West Coast Hip-Hop Artists of All Time