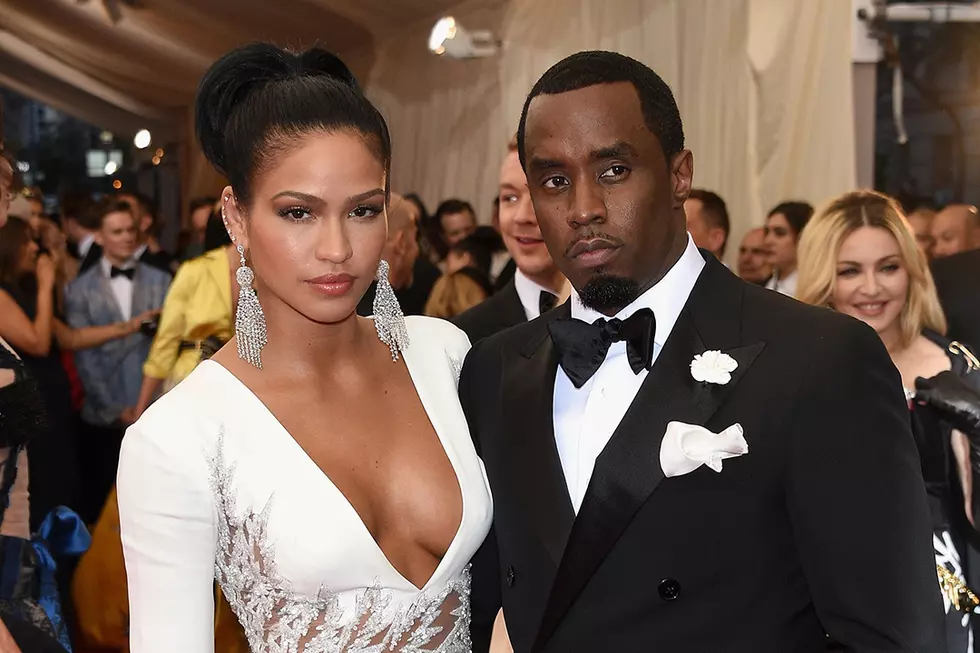 Did Diddy Get Friend Zoned By Cassie? [PHOTO]
Larry Busacca, Getty Images
Cassie caused a bit of confusion with her fans when she referred to her longtime boyfriend Diddy as her "friend."
"So I have this friend named Sean, he is undoubtedly one of the hardest working people in the world and he inspires me everyday," reads the post. "He is currently working on one of the biggest shows of his life and I'm so proud of him. Can't wait for everyone to see him shine yet again! Love you, Sean! #badboy4life#barclays #HappyBornDayBIG #20yearsstrong."
Immediately fans started commenting about her use of the word "friend" and interpreted it as an end for their relationship. But Diddy was quick to dispel those rumors.
"Love you baby! This message came right on time just when I needed some inspiration and motivation. And I'm more than your friend n----. I'm your KING!" read his comment under the photo of the two.
Afterwards, Cassie called her followers "wack" for "overanalyzing" and noted that Diddy is not friend zoned. "I hope that all of you find a person in your life that inspires you the way he inspires me," she wrote.
Clearly, Cassie was cheering Diddy on as he prepares to present a two-day Bad Boy Family Reunion Concert at Brooklyn's Barclays Center on May 20 and 21. Both concerts are in honor of the Notorious B.I.G.'s birthday, which May 21.
Hip-Hop & R&B Hookups in 2015 (So Far)