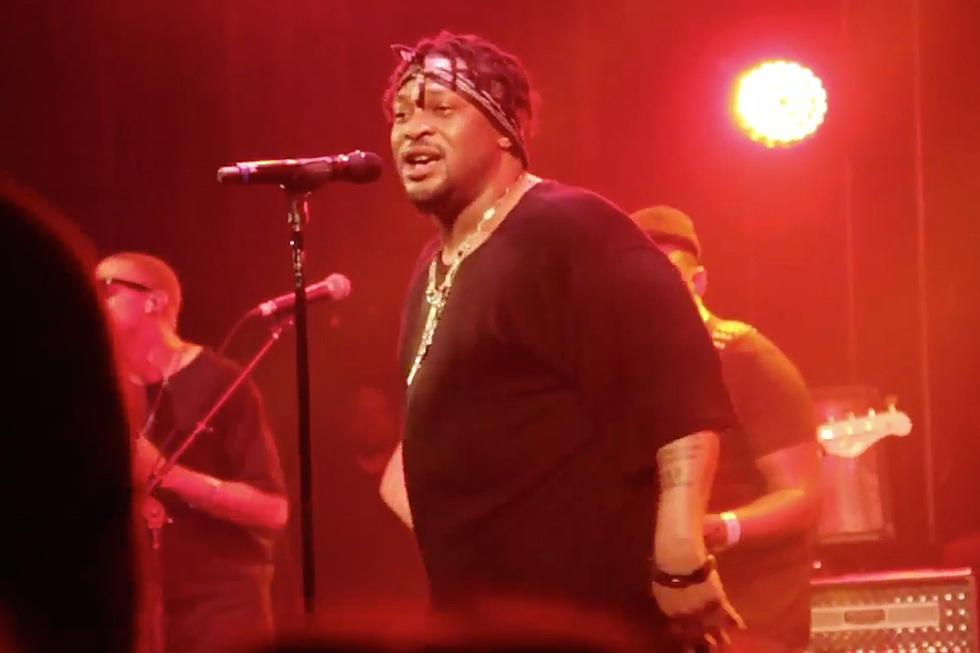 D'Angelo Is Almost Unrecognizable in Australia Concert Footage [VIDEO]
YouTube
Soul crooner D'Angelo rose to fame in the mid-90s with his soulful voice and his muscular physique that drove the ladies crazy. If you need proof, watch his suggestive 'Untitled (How Does It Feel)?' video. The 40-year-old crooner still has the velvety voice but he's certainly has packed on the pounds.
In a video that surfaced last week (watch above), an almost unrecognizable D'Angelo is performing at the Soulfest event in Melbourne, Australia. As you can see, the Grammy-winning singer's svelte figure is completely nonexistent.
Although the Virginia native is rocking the crowd with his funkified rendition of 'Chicken Grease,' you will do a double-take at his larger new frame. Not that there's anything wrong with it, but still it's a sight to see. Clearly, the D'Angelo of 2000's 'Voodoo' album cover has came and went.
But we have a bigger question that needs to be asked: When are we going to get that new album D'Angelo? Bruh, it's been 14 years.
What do you think of D'Angelo's new physical appearance? Tell us in the comments below.