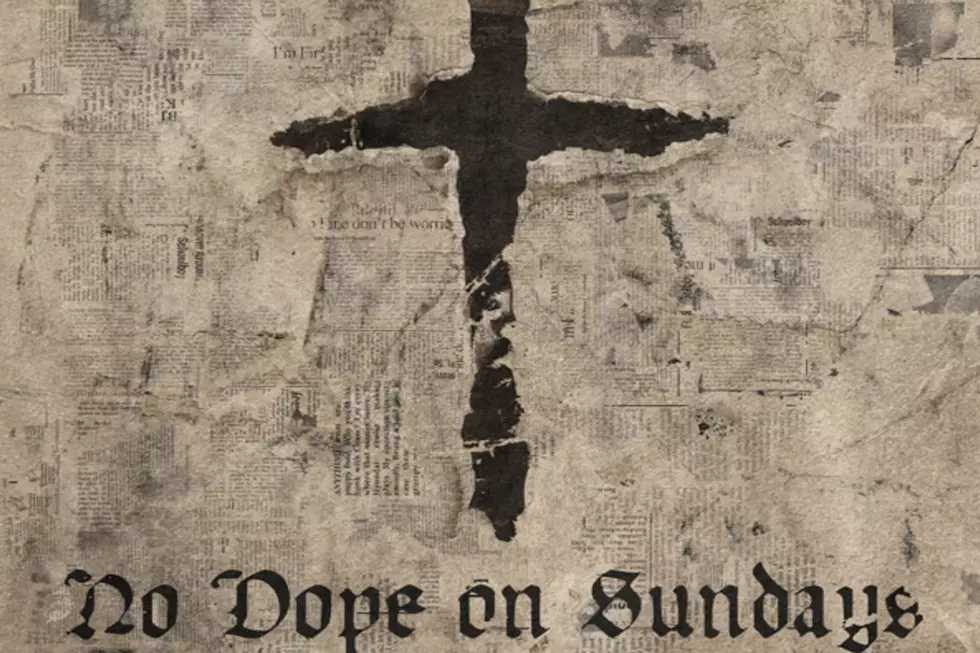 CyHi the Prynce Unveils Star-Studded 'No Dope on Sundays' Track List
Sony Music
After a long wait, CyHi the Prynce will finally release his debut album, No Dope on Sundays. Recently, the Atlanta rhymer unveiled the star-studded track list to the project.
The 15-song collection boasts cameos from artists Pusha T, 2 Chainz, Jagged Edge, BJ the Chicago Kid, Estelle and Ernestine Johnson. Previously released singles "God Bless Your Life," "Dat Side" (featuring Kanye West), "I'm Fine" (featuring Travis Scott) and "Movin' Around" (featuring ScHoolboy Q) are on the album.
In an interviews with Sway In The Morning, CyHi says the album's subject matter deals with the everyday struggles of men living in the 'hood.
"I want to show them [kids] how to overcome different things," he said (quotes via HipHopDX). "It's talking about single parent mothers, abortions, cancer, shootouts, fist fights, my partner going to jail, people getting killed. I'm kinda just telling the week of the average inner-city kid or young man that's coming up in America. Showing them I went through the same thing they went through and overcame these things to a higher spiritual being."
Dope on Sundays will arrive on Friday (Nov. 17). You can pre-order the LP right now on iTunes.
No Dope on Sundays Track List
1. "Amen (Intro)"
2. "No Dope on Sundays" Featuring Pusha T
3. "Get Yo Money"
4. "Movin' Around" Featuring ScHoolboy Q
5. "Trick Me" Featuring 2 Chainz
6. "Murda" Featuring Estelle
7. "Don't Know Why" Featuring Jagged Edge
8. "God Bless Your Heart"
9. "Dat Side" Featuring Kanye West
10. "Looking for Love"
11. "Nu Africa (Extended Version)" Featuring Ernestine Johnson
12. "Free"
13. "80's Baby" Featuring BJ the Chicago Kid
14. "Closer"
15. "I'm Fine" Featuring Travis Scott