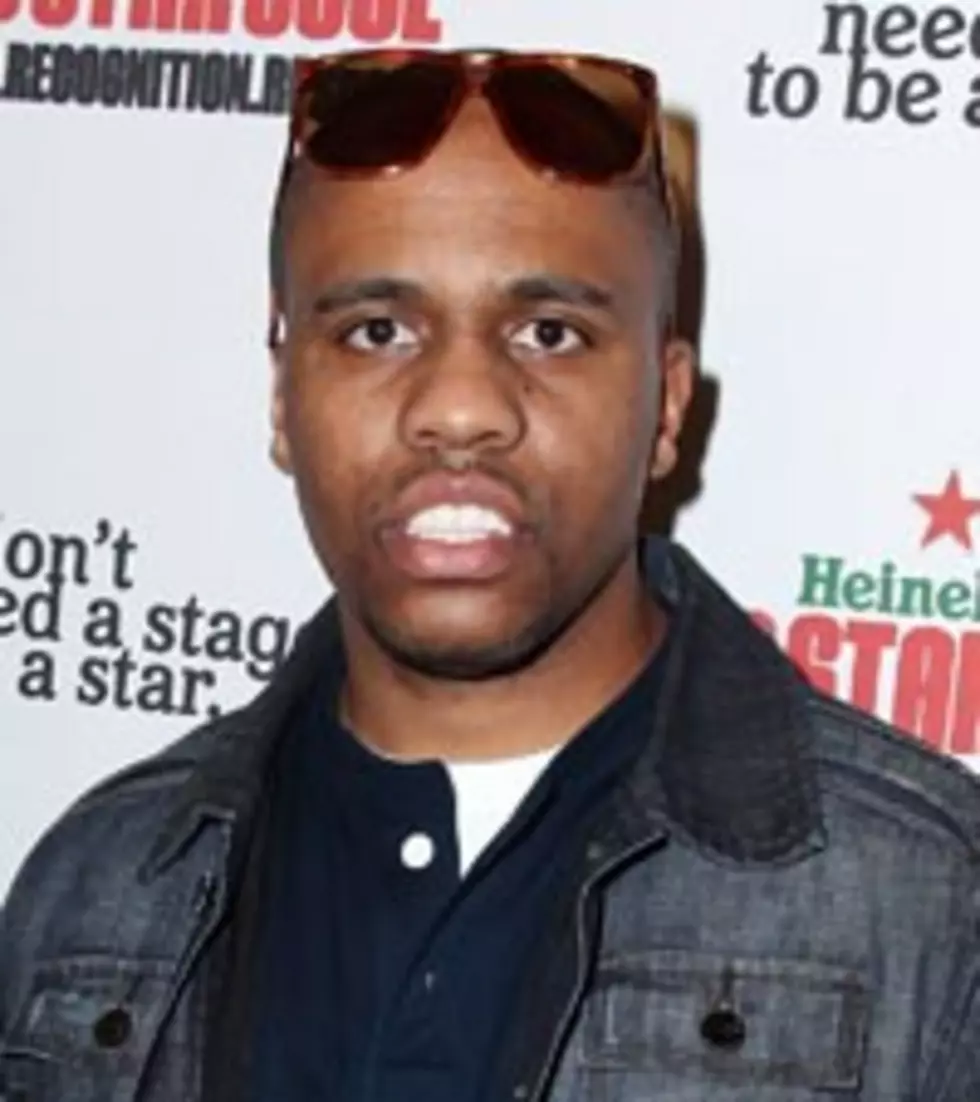 Consequence Hints at G.O.O.D. Music Expose on New Mixtape
Getty Images
Rapper Consequence is stirring up trouble. The former G.O.O.D. Music signee recently shook the foundation after firing shots at Pusha T for stealing lines from one of his songs, and now, he's seeding his venom even further.
The Queens native has released a video titled 'The World is Watching' in anticipation of his upcoming mixtape, 'Movies on Demand 3,' dropping in May. The two-minute clip hints that Cons will address some behind-the-scenes controversy that led to his fallout with Kanye West and G.O.O.D. Music.
In between footage of 'Ye and ex-girlfriend Amber Rose and performances with his cousin Q-Tip, Cons reveals a message during the clip that hints at some form of betrayal. "There are certain things beyond our control. It's a dirty game... There are no friends in this busine$$. So... Whether it's family, friend, or foe, we all want one thing... The crown,' reads the message.
At the end of the clip, a snippet from a song concludes the message. "Maybe they see me on the videos or they heard me on the radio/ I said Tip tried to tell me, but man I wouldn't listen/ And 'Ye tried to tell me but, man I would listen,' he raps.
In addition to releasing the video, Cons released a statement on the matter, branding his upcoming mixtape "the MOST CONTROVERSIAL project that Hip-Hop has seen in some time [sic]."
"I use to hear the term 'TroubleMaker' and equate it as something negative. I now regard it as a term of endearment. With that being said, if what you're about to witness makes me a 'TROUBLEMAKER' then indeed... It's time to start some TROUBLE. The moments depicted in this clip have been in front of US all along [sic]," he stated. "I hate to be the 'Bearer of Bad News' but 'Movies On Demand 3′ will be the MOST CONTROVERSIAL project that Hip-Hop has seen in

some time."
Watch Consequence's 'The World Is Watching'