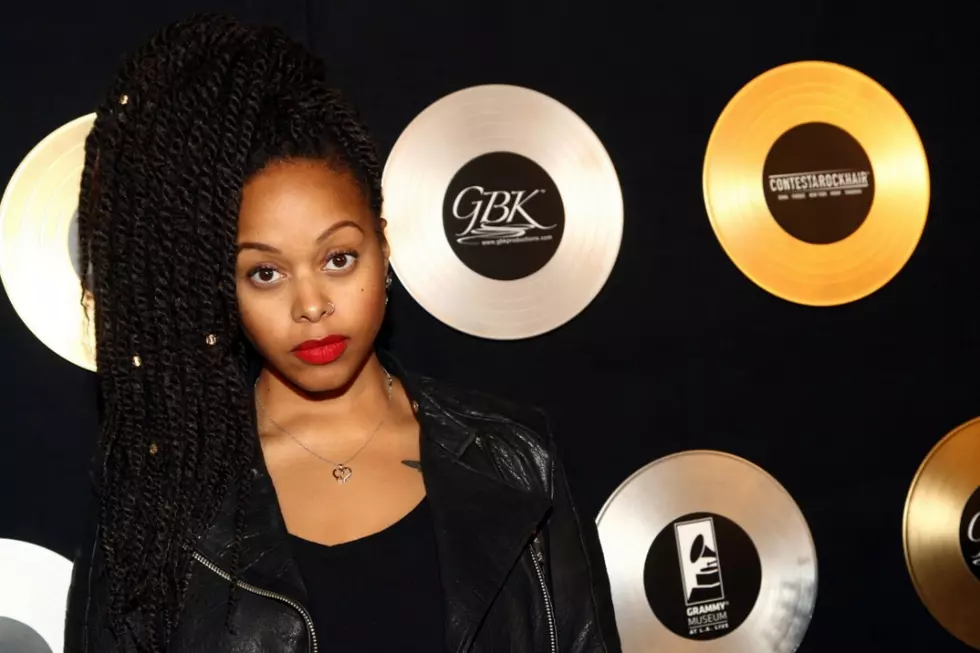 Chrisette Michele Slams Critics with Spoken Word Track 'No Political Genius': 'I Am the Black Voice' [LISTEN]
Tommaso Boddi, Getty Images
The spoken word track takes aim at the folks who were rightly extremely critical of her decision to play for Trump, who has at times been racist, misogynist, homophobic, rapey, and a threat to democracy with his actions and statements. She specifically took the time out to directly address Spike Lee, who said that he won't be using her music in his upcoming Netflix series after she agreed to play for Trump.
"But Spike won't pay me, a crook from Crooklyn," she says on the spoken word track.
"I am the black voice, inauguration bell rings. I am the black sheep disguising the scared wolf," she says. "No, I am the black elephant in the red room scared shook. White House invites me, call me their coon."
Her management released the following statement along with the track.
Chrisette Michele decides to create conversation in chaos with a poetry album she entitled with her infamously coined phrase, "No Political Genius." She invites listeners to stop bickering and start listening to each others point of view.

 

With poignant detest for the system, disappointment with celebrity jabs and dedication to Women's Rights, Michele really hopes to take a well spoken stab at holding hands with America. Her sights are set on beginning some real dialogue. Take a listen to the first installment from the project, its title track, "No Political Genius."
Basically, Michele still believes that she's somehow encouraging valid conversation?
At any rate, you can listen to the track below.
20 Rappers & Singers Social Media Loves To Hate