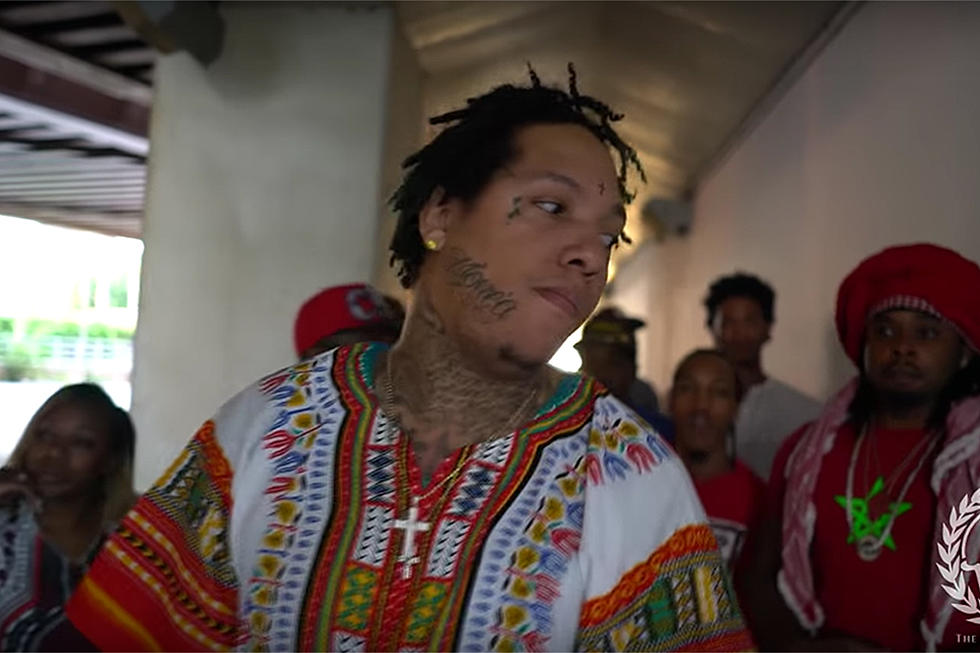 Chicago Rapper King Yella Gets Shot While Filming #BlackLivesMatter Video
YouTube
Chicago rapper King Yella is trying to change up for the better with his latest track but he ended up getting shot while recording the video on Tuesday (Aug 23).
Yella is known for showing off firearms with his mixtapes, 2014's Yella Corleone and 2013's Yella Corleno, but this time around he was filming a video for the Black Lives Matter movement.
However, it didn't go as planned. Yella was shot in the elbow and in the torso.
"They tried to take me out this s---, God got me, though," said Yella in a video while taking sips of Rémy Martin. "I'm shooting a mu'f-----' Black Lives Matter video and muthaf---- come and shoot me. It's cool, you know. I wish you n----- the best of luck you know, whoever you was. But guess what man, the devil be working but he can't overcome God, you feel me? You bitch ass n----- can't stop me, you dumb ass n-----. Right out the hospital, this s--- just happened, c'mon man. It's all good man. I ain't gonna brag or nothing but y'all n-----…hoes! Y'all had me. You could've shot me right in my face, you weak ass n----. Y'all n----- didn't even hit my bitch, y'all hoe ass, bitch ass n----."
Check out Yella sharing his wounds in the video above and peep his Instagram posts below. The horrific video where Yella is under fire can be found here.