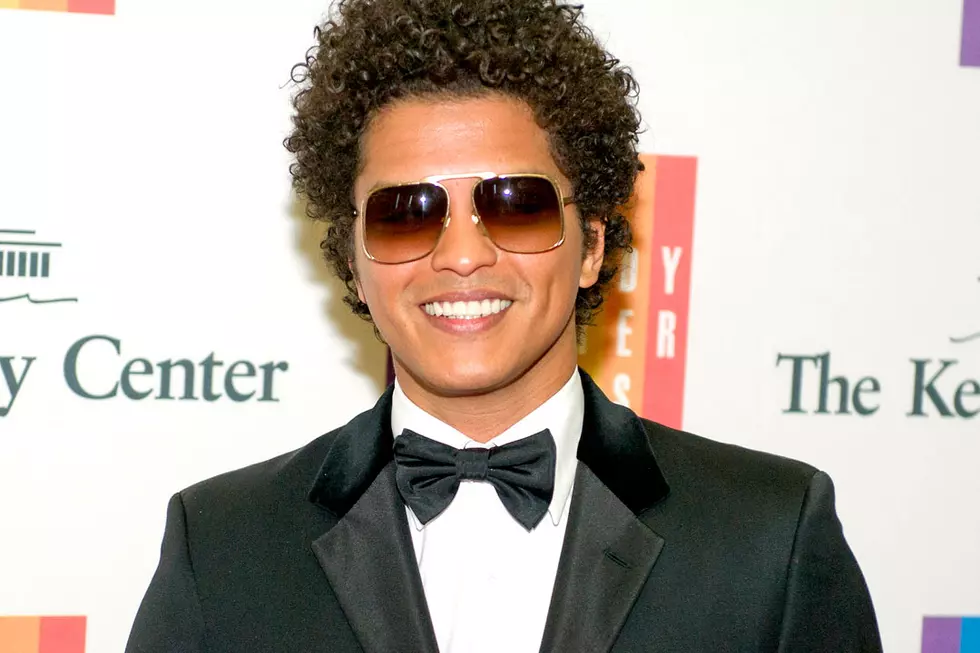 Bruno Mars Ties Justin Timberlake for No. 1 Singles on Billbaord's Pop Songs Airplay Chart
Pool, Getty Images
Billboard just reported that the 24K Magic crooner just tied Timberlake for the most No.1 singles among male soloists on Billboard's Pop Songs airplay chart. It happened after his current single "That's What I Like," moved from No. 2 to No. 1.
At this time, both artists hold the fifth position for the most No. 1 songs among any artist, male or female. Others on that list include Rihanna and Katy Perry who both have 11 chart topping tunes and Maroon 5 and Pink, who each have nine.
Some of the singles that gave Timberlake so many No. 1s include 2016's "Can't Stop the Feeling," as well as 2003's "Rock Your Body."
In regards to Mars' 24K Magic album, it was No.1 album for eight consecutive weeks, and it's still being played all over the place.
See 20 Rappers & Singers Yearbook Photos You Won't Believe