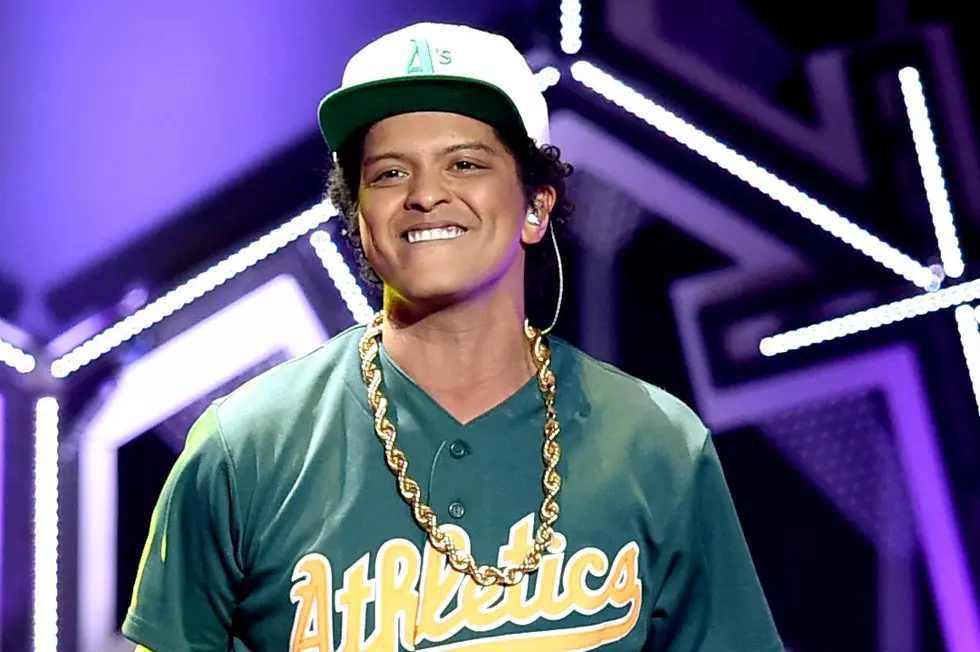 Bruno Mars Scores His First No. 1 Single on Hot R&B Charts with 'That's What I Like'
Kevin Winter, Getty Images
With all of the hits he has under his belt so far, some might be surprised to know that Bruno Mars just scored his first No. 1 single on the Hot R&B Charts.
He did it with the single "That's What I Like," which took off like wild fire after the singer's performance at this year's Grammys. Not only has the song reached the top position but according to Billboard, its digital sales increased by 300 percent after the award ceremony aired.
On top of that, the cut has now been streamed 12.4 million times, growing 50 percent since the Grammys. Plus, digital sales jumped to 308 percent, which equates to 85,000 downloads.
As far as radio play, "That's What I Like" is doing wonderfully there too, up 22 percent in terms of the amount of people who've been listening. Perhaps not surprisingly, Mars gets the most play on his hometown station, KDDB Honolulu, Hawaii.
From here, who knows what other new heights the talented hit maker will reach this year, since it seems the popularity of his 24K Magic album hasn't diminished any.
10 R&B Artists That Defined Hip-Hop Soul