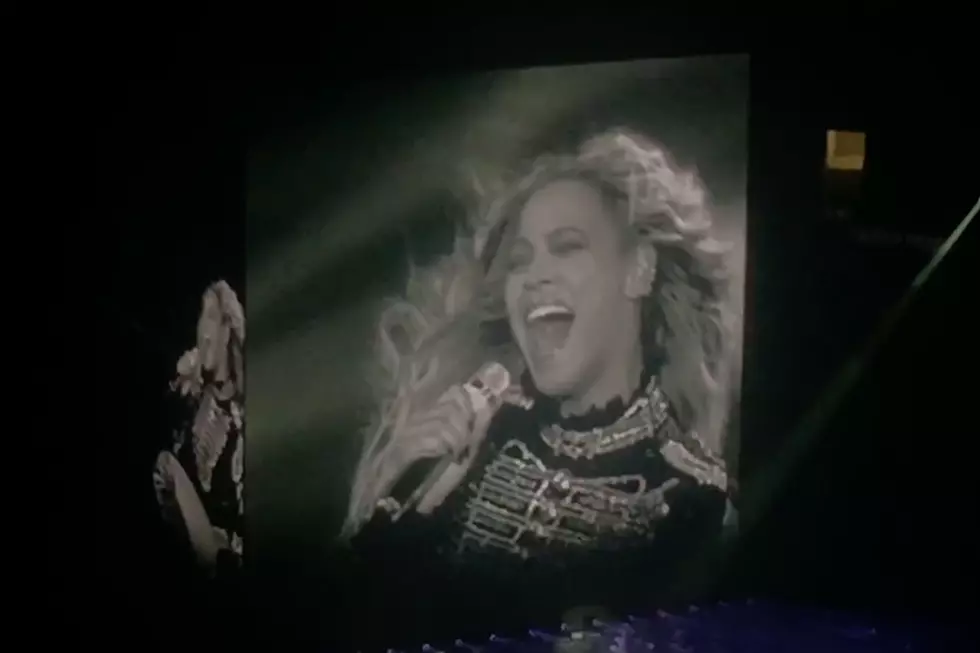 Beyonce Covers Prince's 'The Beautiful Ones' on 'Formation' Tour [VIDEO]
YouTube
Prince's untimely death still ways heavy on the nation's ears. Since the guitar legend was pronounced dead on April 21, music stars have paid homage to the Purple One. Game wrote a rap song and J. Cole donned a purple jersey with the late music icon's symbol branded on the front. Now Beyonce delivers a heartfelt cover of the Purple Rain classic, "The Beautiful Ones."
During her Formation World Tour stop in Houston this past weekend, Beyonce took time out of her set to belt out her reprisal of the Purple Rain tune. "Do you want her/ Or do you want me? / 'Cause I want you," Queen Bey sang with vigor while the crowd cheered.
This marks her second time the Lemonade singer performed the song. Bey also sang "The Beautiful Ones" at Glastonbury in 2011. She also kicked off her tour with an infusion of his protege Vanity 6's "Nasty Girl" into her own song "Blow." In addition to playing the original "Purple Rain" song and lighting the room up in Prince's signature color.
Back in 2004 Beyonce had the honor of performing a mix of Purple Rain songs and her hit "Crazy in Love" at the Grammy Awards. Prince also said he once encouraged Bey to learn how to play the piano. She took his advice too. In her video for "Sandcastles," she's on the keys and on "Love Drought" she flexes her skills too.
What do you think of Beyonce's rendition of Prince's "The Beautiful Ones?" Tell us in the comments below.