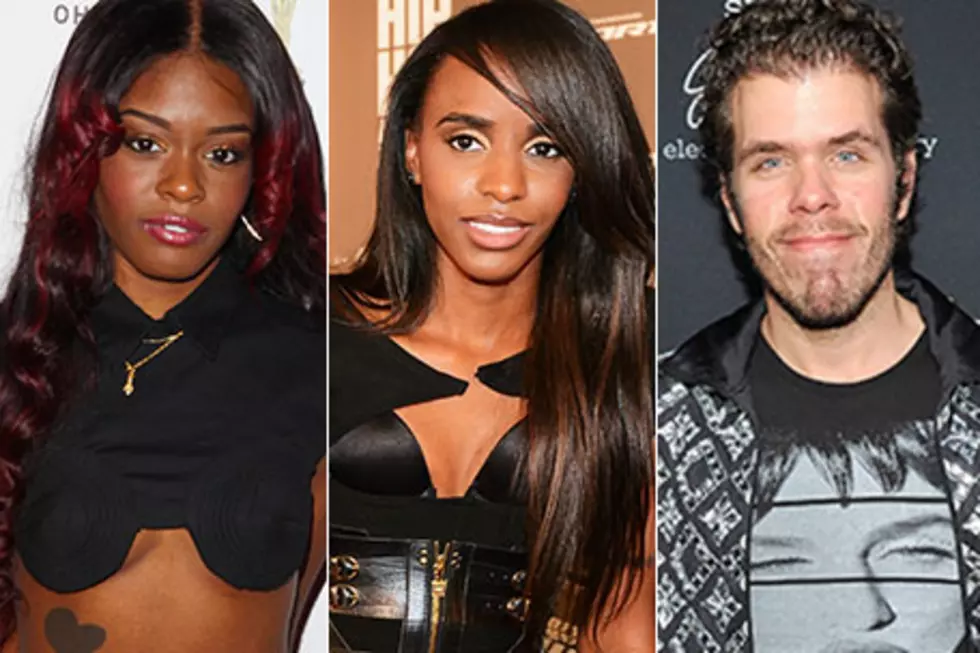 Azealia Banks, Angel Haze Twitter Beef: MC Draws Heat for Gay Slur
Getty Images
Getty Images
After a dramatic week of back and forth dissing between rising female rappers Angel Haze and Azealia Banks, another high profile voice has been caught in the crossfire: Perez Hilton. The openly gay celebrity writer took Haze's side in the Twitter beef, sparking Banks to post a series of shocking tweets -- at one point she unleashed slurs, calling Perez a "faggot."
This comment drew ire from all over the internet, music writers and fans alike chided Banks for her thoughtless and offensive response. Although the rapper attempted to amend her claim with alternate definitions for the slur and even a half-hearted apology, her words have now drawn heat from the Gay & Lesbian Alliance Against Defamation (GLAAD).
The organization tweeted at Banks over the weekend, asking "Are you open to hearing from young #LGBT people & fans who have been hurt by slurs & comments like yours?" Similar critiques have come from various others, but Banks only continued to post slightly apologetic responses -- mostly defending her use of the word.
"As far as we've come in this society, seeing it used by an artist many young people may look up to is painful, but even more so for those young fans, many of whom GLAAD has heard from," said Matt Kane, the Associate Director of Entertainment Media at GLAAD in an official press release.
Rumors that Interscope will drop the rapper over her insulting posts are gaining momentum on the net, but no official word has been released.