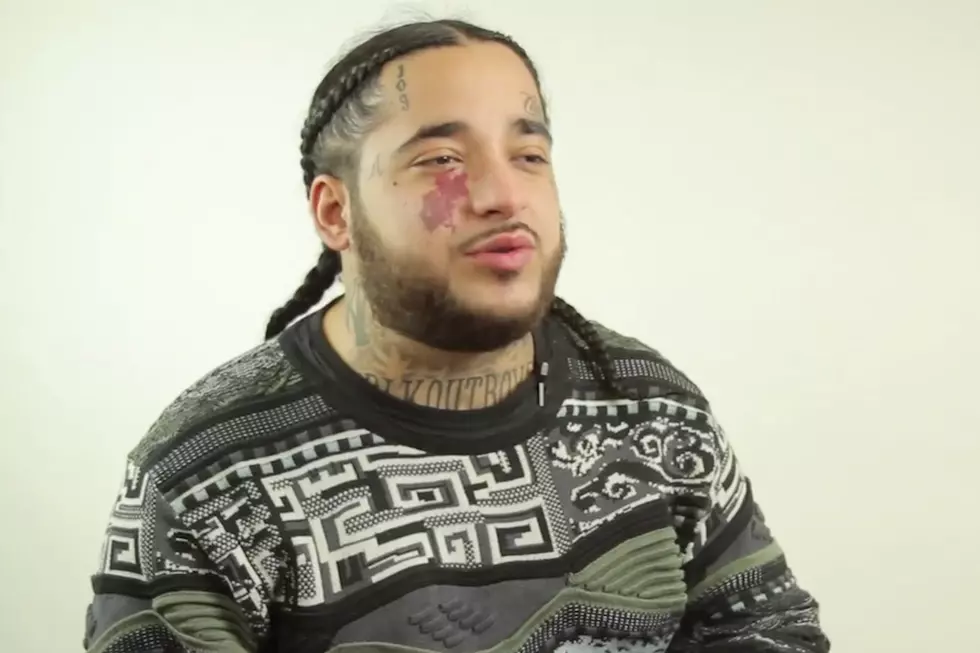 A$AP Yams Dies, Hip-Hop Community Reacts on Twitter
YouTube
The hip-hop community is mourning the loss of a beloved member of A$AP Mob. A$AP Yams, a notable figure in rap circles, has passed away. He was 26 years old. Details on the cause of death are unknown.
On Sunday (Jan. 18), A$AP Ferg went on Instagram to pay tribute to his brother from another mother.
"You will be missed Bro. We done touched a lot of ground together, landed on a lot of different soil!!! You will always be loved & your spirit will live on!!! #asapmob #asapferg #asapworldwide #yams," he wrote.
A$AP Rocky also posted a picture of Yams on his Instagram account. "R.I.P YAMS, I LOVE YOU BROTHER," reads the caption.
A$AP Yams, whose real name is Steven Rodriguez, is one of the co-founders of A$AP Mob along with A$AP Bari and A$AP Illz, followed by Rocky and Ferg. As a teenager, Yams started in the music business as an intern for Diplomats Records and later started managing local producers.
In 2011, Yams created a Tumblr account to post music and videos from the A$AP Mob crew. One of the clips, Rocky's 'Purple Swag,' went viral on the Internet and garnered a huge buzz in the rap industry. It would later help secure music contracts for Rocky and Ferg and a distribution deal for A$AP Worldwide with RCA Records. Yams is credited for developing the group's style and overall aesthetic.
In a 2012 VIBE interview, Yams describes himself as a consigliere to Rocky, Ferg and the rest of the Mob.
"My role is everything that comes out from Rocky or anything we make I put stamp of approval on it," he said. "That's from a musical standpoint to a business standpoint. I make sure everything is right."
Although Yams' death is unclear, according to Miss Info, he was known to use codeine and Xanax heavily.
Last summer, the young Harlem native briefly went into rehab to battle his drug addiction. "That lean s--- corny now i apologize for even glorifying that bulls--- its embarrassing it destroyed too many lives," Yams wrote on Twitter in July. "Its disrespectful to the families who lost loved ones to that demon for us to be flaunting that addiction rip pimp c."
Sadly or ironically, Yams last tweet was related to codeine.
Upon hearing the tragic news of A$AP Yams' death, rappers went on Twitter to express their condolences.
We send our heartfelt prayers and condolences to Yams' family and the whole A$AP Mob. May he rest in peace.
See Stars We Lost in 2014