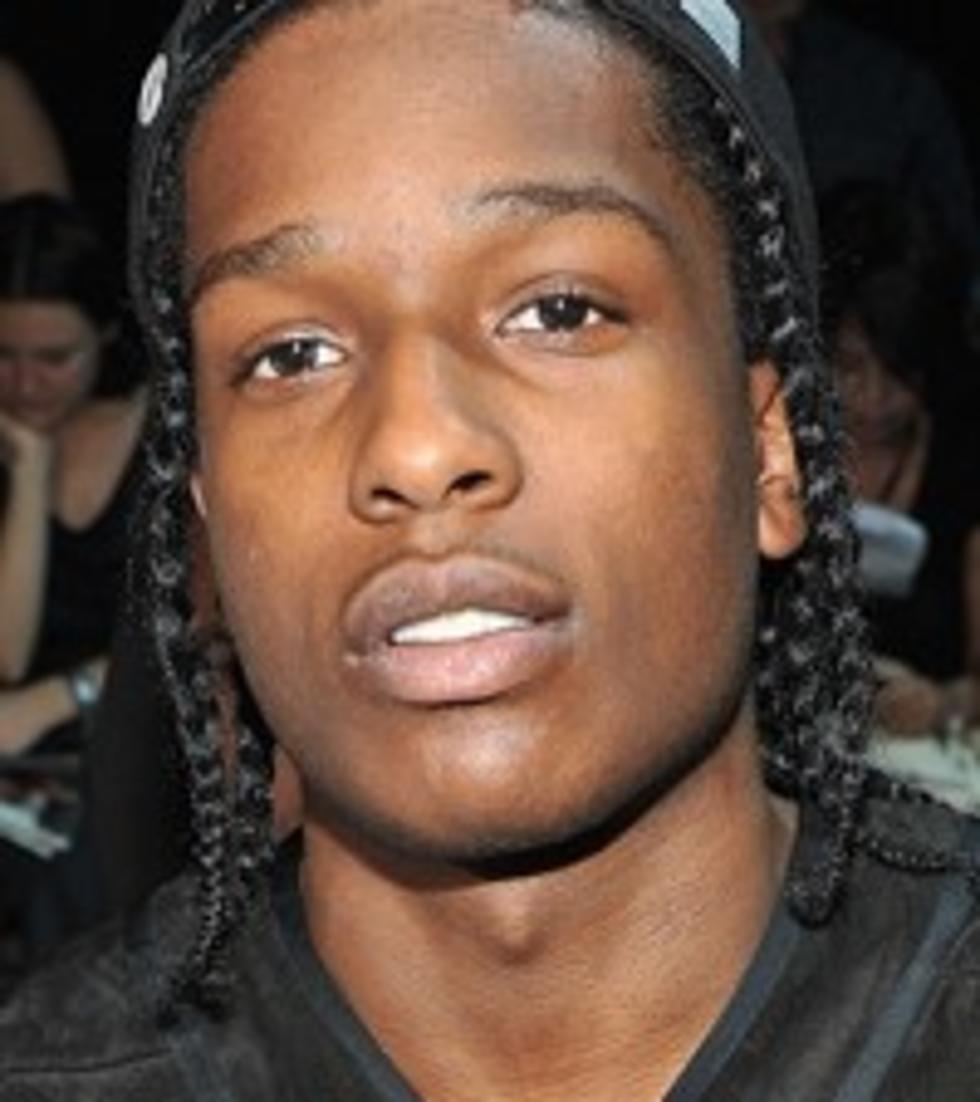 A$AP Rocky, Kanye West: Harlem Rapper Says He Inspires 'Ye
Getty Images
The "Peso" singer, whose album Live.Long.A$AP hits in December, thinks his style influences none other than Kanye West.
"Of course [my style inspires West]. That's obvious. We're all in the same circle. He's way richer than me, but of course he's influenced by me," Rocky explained. "C'mon, bro. I made waxed denim cool in hip-hop. Fucking waxed denim and rips in jeans. Nobody else did that. I don't give a fuck. I didn't know what I was doing. These jeans are Balmain, and I wear them with a Supreme jacket. Of course I'm influencing."
Rocky was upfront with whose style he isn't loving in the hip-hop world, Lil Wayne's, but was also quick to defend him.
"People can say what they want about him with the way he dresses," he said. "I hate the way he dresses. I'm keeping it 100 with you. It's very tacky at times. But that's what he chooses to do. Get off his dick! If that's what he chooses to wear, OK. At least he's not wearing it 'cause he saw some other lame motherfuckers wearing it. That's when I don't respect it. He's doing him! Maybe it doesn't work for you, but it works for him. So we need to get off his dick and let that man be legendary."
Fashion talk aside, Rocky shared what's really on his mind, the release of his first LP. "I'm most excited about finally unleashing this album that I've imprisoned for the past year," he said. "It's begging to be free and rejoiced by the world. It's some trill shit. It's some real smoking weed, struggling, some real motherfuckers-is-coming-for-my-head, some real this-is-how-I-feel, this-is-how-you-feel shit."
See The BoomBox's Hip-Hop for Dummies Guide
%VIRTUAL-MultiGallery-168286|164554|168579%