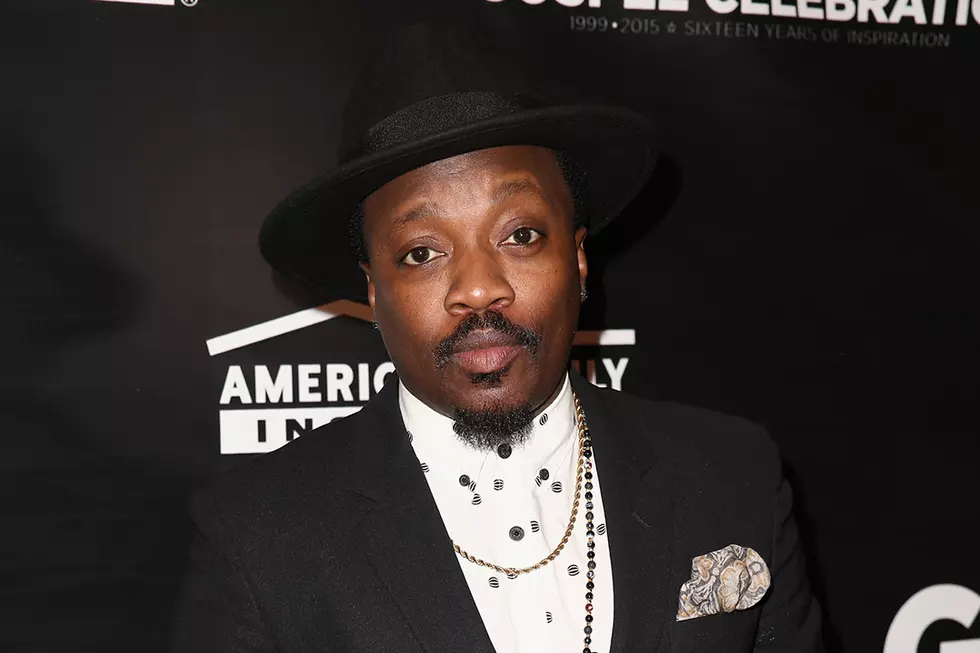 Anthony Hamilton Turns 'Watch Me (Whip/Nae Nae)' Into the Most Soulful Song Ever [VIDEO]
Imeh Akpanudosen, Getty Images
Watch Me (Whip/Nae Nae) | The #HamFam Version | cc Silentó

Posted by Anthony Hamilton on Thursday, October 22, 2015
Anthony Hamilton proves that he can make anything sound soulful -- even Silento's "Watch Me (Whip/Nae Nae)." The singer released a clip of his slower, more soulful rendition of the 2015 hit song on Facebook. And in the hands of the 44-year-old crooner, it sounds like a stand-in for "Wade in the Water" rather than the hip-hop dance track we all know.
Between the live instruments, his powerful voice and his hype man giving the response to his call, it's no doubt similar to a song that can be heard in a black church. And Twitter users took note of this as they made the Southern Comfort creator a trending topic on the social media site.
"Put on some Anthony Hamilton and suddenly the cornbread done. You wasn't even cooking," read one of the many tweets emphasizing the blackness found in Hamilton's voice. "If you play Anthony Hamilton music backwards, you can hear a recipe for sweet potato pie," read another while a fan wrote, "if collard greens had a voice. They would sound like Anthony Hamilton."
Adele was also trending at the same time on the site, after releasing her new comeback song, "Hello." Between the two artists, it's almost too much soul in one day -- as one Twitter user relayed. "Anthony Hamilton and Adele are trending simultaneously. Everybody gonna be pregnant by Christmas."
Check out Twitter's ever-hilarious commentary below and watch Anthony Hamilton get into his groove with the "Nae Nae" above.
See 50 Wild Thoughts Every Hip-Hop and R&B Fan Has Had in 2015 But Never Said