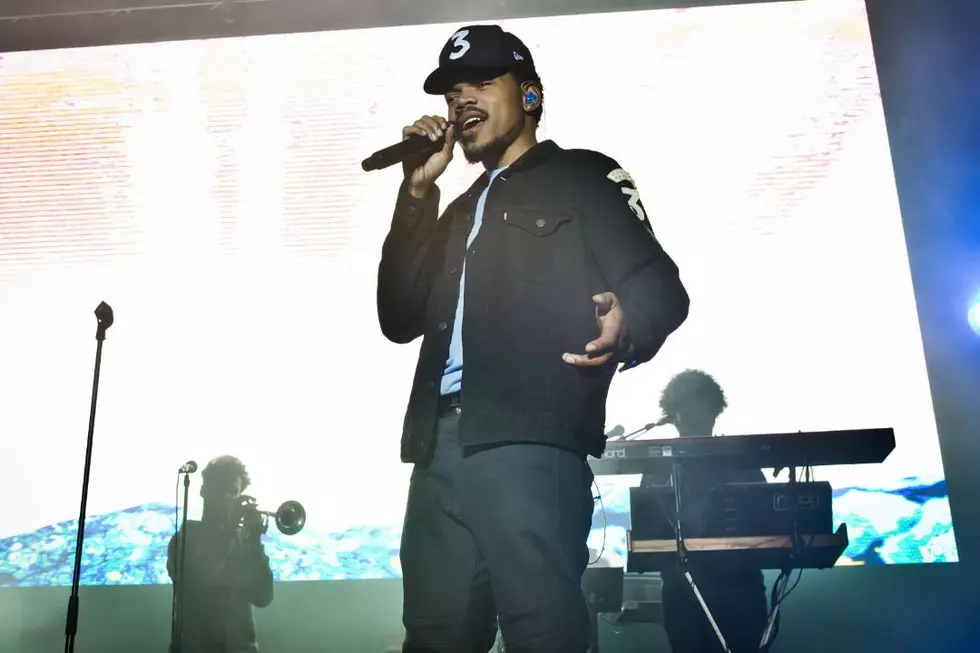 90 Underage Drinkers Hospitalized During Rap Concert Featuring Chance the Rapper
Frank Hoensch/Redferns
Police and paramedics were very busy at a rap concert featuring headliner Chance the Rapper in Hartford, Conn. The Hartford Courant reports that over 90 people were hospitalized and 50 others were arrested at Hot 93.7's Hot Jam concert on Friday (July 21).
Hartford Deputy Police Chief Brian Foley told the newspaper that a large portion of the people hospitalized were underage concertgoers who experienced "severe intoxication." As for the arrests, they happened outside near the parking lots at the Xfinity Theater.
Police had an underage enforcement detail working the scene and made a high number of arrests. Those charged with underage drinking were issued "promise to appear" summons. Foley says tailgating, partying and excessive alcohol consumption was "extremely prevalent."
Police say 21,000 people attended the concert, which went off without a hitch. Along with Chano, fellow rappers KYLE and PnB Rock also performed.
Police are planning to meet on Saturday (July 22) to discuss ways to prevent such a high number of arrests and hospitalizations in the future. Foley suggests that parents be aware of the surroundings their teenagers run into at such events.
The Boombox's 2017 Summer Festival Guide