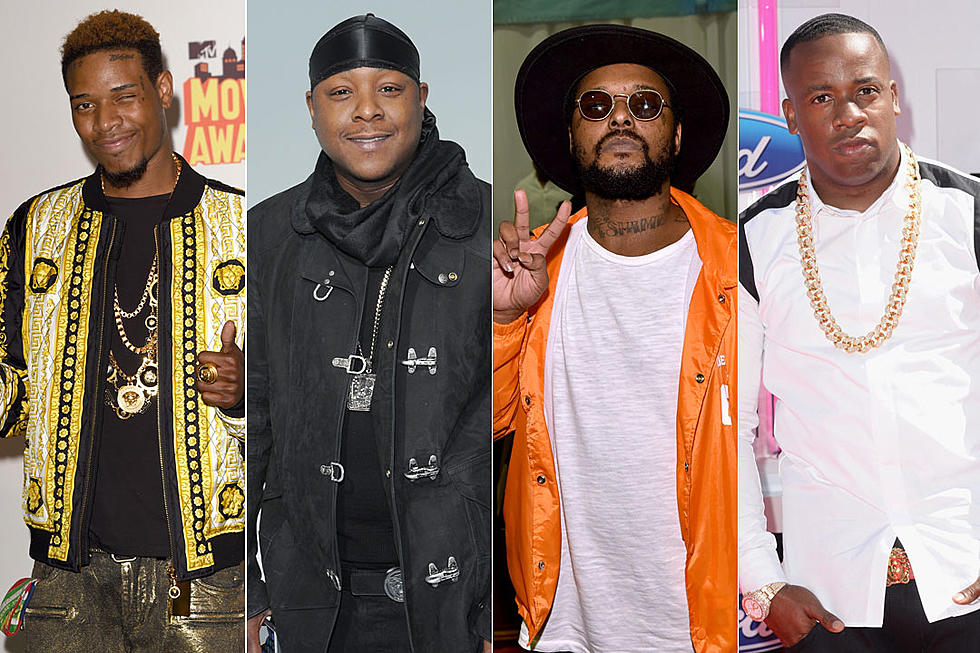 50 Inspirational Quotes From Your Favorite Rappers
Jason Merritt / Fernando Leon / Alberto E. Rodriguez / Earl Gibson III, Getty Images
Anyone who has a dream, goals and aspirations knows it can be hard to stay motivated and focused at times. People who have essentially "made it" more times than not have a story of struggle and if they are lucky, they have mentors and a great support system to help them overcome obstacles. Hip-hop stars are no different. Yes, they may be flossing and have any and everything at their disposal now, but many have faced trials and tribulations before fame.
In fact, hip-hop was born out of struggle. Think about it. Most of your favorite rappers "started at the bottom" like Drake said. A$AP Rocky spent two years living in homeless shelters as a child. Jay Z had to create his own label in order to release his first album. Nicki Minaj grew up in an abusive household and serves as a voice for women in a male-dominated industry.
Despite what they've experienced, in the end, the hardships seem to be worth it. These are real deal success stories happening before your very eyes. They also want to inspire you to keep your head up during the rough times by sharing words of inspiration and wisdom through songs, speeches or interviews.
Everyone can use a pick-me-up from time to time and now you can look to your favorite rappers for motivation. Just in case you need a reminder to keep going or feel defeated, take a look at 50 Inspirational Quotes From Your Favorite Rappers to help you on your path to success.