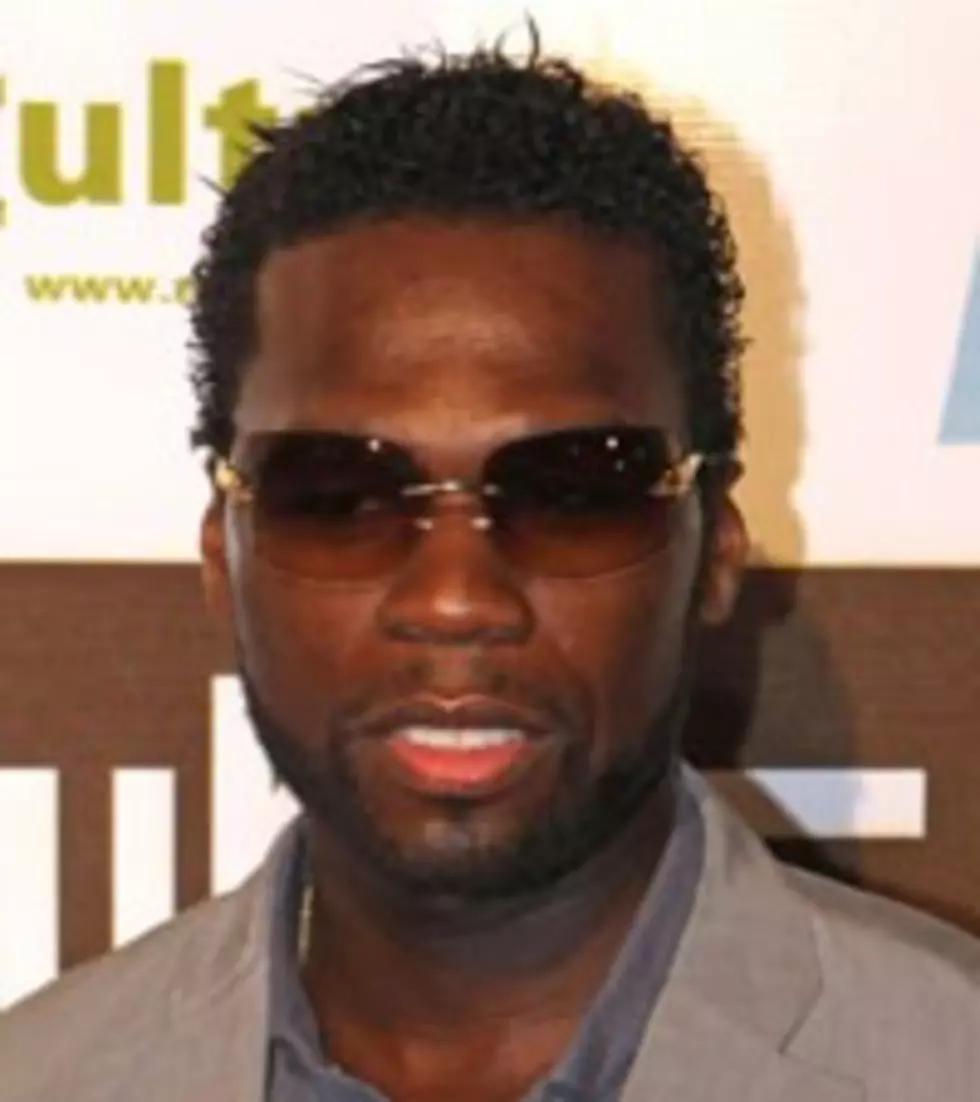 50 Cent Disses Interscope, Threatens to Leak Dre Single
Getty Images
50 Cent's long-delayed fifth album, 'Black Magic,' is in label limbo one again, after the impassioned rapper went on a Twitter rampage against Interscope Records last night (July 26).
Though the album, which has been pushed back since March 2009, appeared to have finally received a concrete release date of November 2011, 50 repeated the Twitter tantrum he threw back in June, hopping on the social networking platform last night to voice his anger at his record label once again.
"Man I'm not releasing a album i can't believe interscope is this f---ed up right now. I apologize to all my fans," he wrote. "They dropped the ball with me one time to many."
Frustrated with the label, which he claims leaked his Cataracs-produced single 'I'm On It,' yesterday, 50 threatened to leak Dr. Dre's new single 'Psycho' in relation today (July 27), at 2PM.
"I LOVE DRE but I'm putting his next single psycho out tomorrow at 2:00" the frustrated rapper continued. "Your [sic] gonna love it its a big song I just don't think it deserves a great set up sense [sic] they can't seem to get it right when it comes to me."
Following his tirade, 50 backed off a bit, professing his loyalty to Dre and Interscope boss Jimmy Iovine, despite his prior threats.
"I wouldn't leak dre's record he has done nothing but help me in my career. jimmy has always been supportive of me," 50 conceded, before urging fans to check out his leaked single. "I hate when I can't present my music the way I feel it should be but f--- it check out I'm ON IT."
The label has yet to respond to 50's allegations, nor is there word as to the future of 50's ill-fated album. Check out his (leaked) new single 'I'm on it' below.
Listen to 50 Cent's 'I'm On It'