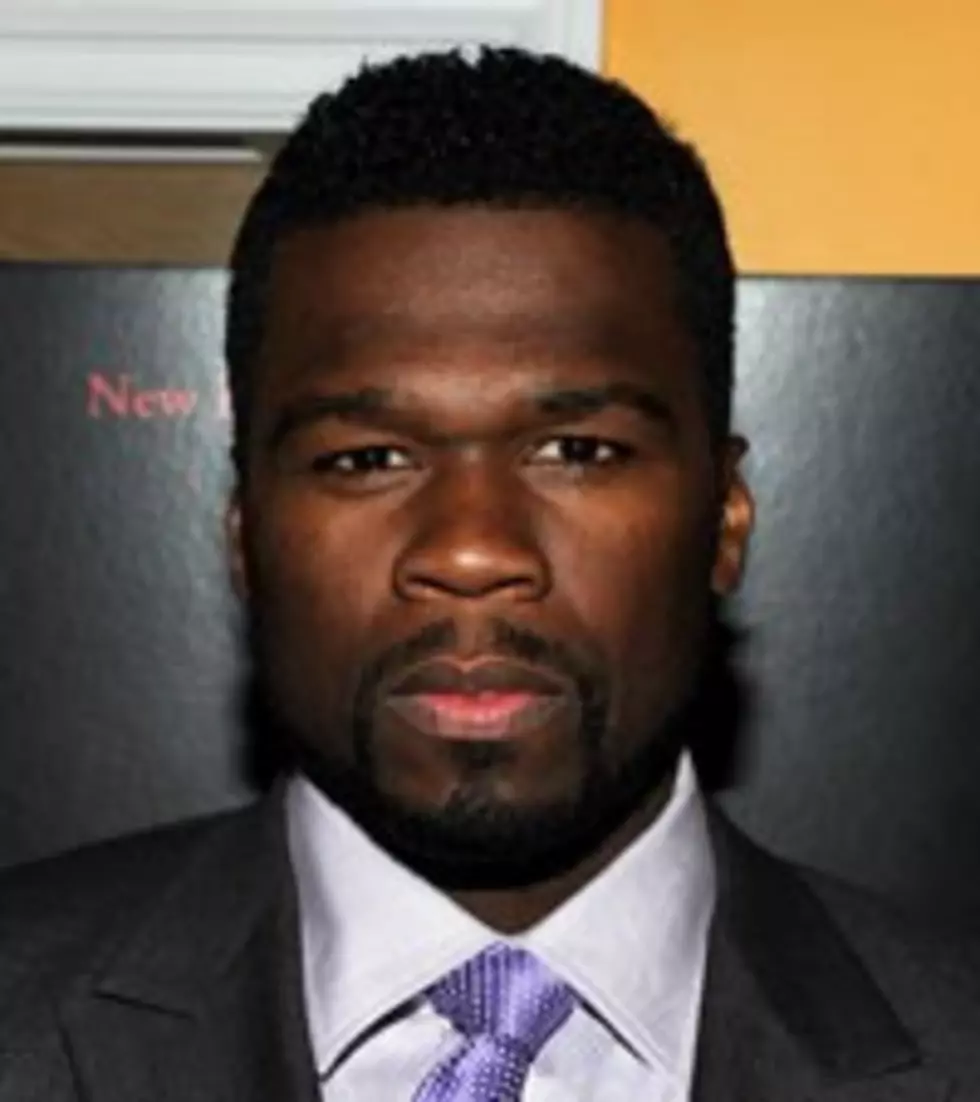 50 Cent Debuts 'Outlaw' Track, Talks Tupac and New Hairstyle
Getty Images for The Weinstein C
Besides debuting his new single 'Outlaw,' 50 Cent spoke to Hot 97's Funkmaster Flex last night (June6) to discuss a number of topics. The Queens rapper touched on his friction with Interscope Records, Ja Rule and music executive Jimmy "Henchmen" Rosemond.
Yesterday, 50 took to Twitter to lambast his record label for not moving at what he felt was an appropriate speed when it comes to his new album. "Yeah, I sat through the meetings, I tried to go through the regular politics and red tape of how you supposed to do it, but that don't work for me," 50 told Flex, who premiered the Cardiak-produced 'Outlaw' single. "I've always done it and everybody's played catch-up with me. With Jimmy [Iovine] and them we all sat and talked about it and it seemed like everyone was moving in slow motion, so I'm gone."
Flex then went through a "laundry list" of questions for 50, beginning with Dexter Isaac's confession to having been involved in Tupac Shakur's infamous robbery at Quad Studios in 1994. "I think whoever dude is saying he was involved, I don't know why he would say that right now," 50 said. "I think they're upset with Jimmy ["Henchmen" Rosemond]. Because at this point the statute of limitations would be up on that kind of situation, and he's saying it without actually damaging his credibility of being a rat by saying the statute of limitations is up. He was saying that he just feels bad about it, but he knows that Jimmy has some terrible legal problems right now. So to say that is just piling it on him. He's done, they're going to wash him up, Flex."
The 'In The Club' rapper also spoke on working with Lil' Kim ("I haven't had an opportunity to record with her."), Chelsea Handler ("Anyone who is blessed with an opportunity to be around her will value her friendship, she's a good person.") and Ja Rule ("When you destroy something, you're supposed to destroy it completely."). 50 also mentioned that he appears on Dr. Dre's next single and that the apparent rift between the two was about the headphone line the Queens rapper is launching.
As for his hair -- an S-curl style that had the Internet going nuts -- 50 relayed that it was for a role in a movie called 'Freelancers' that just wrapped filming. Said 50, "I would have changed my hair faster if I had known it would get that much coverage."
Listen to 50 Cent's 'Outlaw'