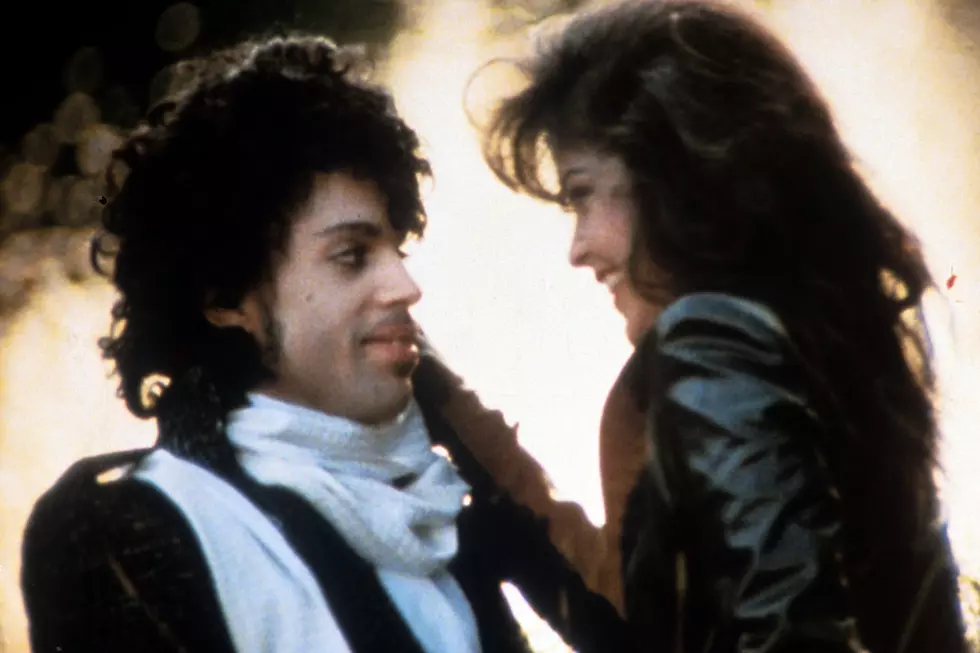 32 Years Ago Today: Prince's 'Purple Rain' Is Released in Theaters
Warner Bros, Getty Images
It was exactly 32 years ago on July 27, 1984 that Purple Rain, the film that elevated and cemented Prince as a pop culture icon, was released. The film was released just as the legendary musician was ascending the pop stratosphere, and afterwards, the world would never forget his name.
The album of the same name was already at the top of the charts when the theatrical movie landed in theaters. Purple Rain was Prince's acting debut and it raked in nearly $70 million at the domestic box office. The semi-autobiographical musical tells the story of The Kid's (Prince) rise to music fame in Minneapolis, while navigating rocky relationships with his parents, rivals and his would-be girlfriend, singer Apollonia (Apollonia Kotero). The Albert Magnolia-directed film proved that Prince could be just as fascinating in a feature-length movie as he was onstage and in music videos; and it was the perfect movie for the MTV generation.
The film went on to win an Academy Award for Best Original Song Score for the soundtrack, which gave us the popular hits like "When Doves Cry," "Let's Go Crazy" and the iconic title song. The Purple Rain soundtrack is Diamond-certified; and continues to be an inspiration among musicians and fans worldwide.
Although we lost the icon on April 21, the world continues to celebrate Prince's life. Take a trip back to 1984 and watch the Purple Rain trailer below.
Rolling Stone's 20 Coolest Hip-Hop Covers