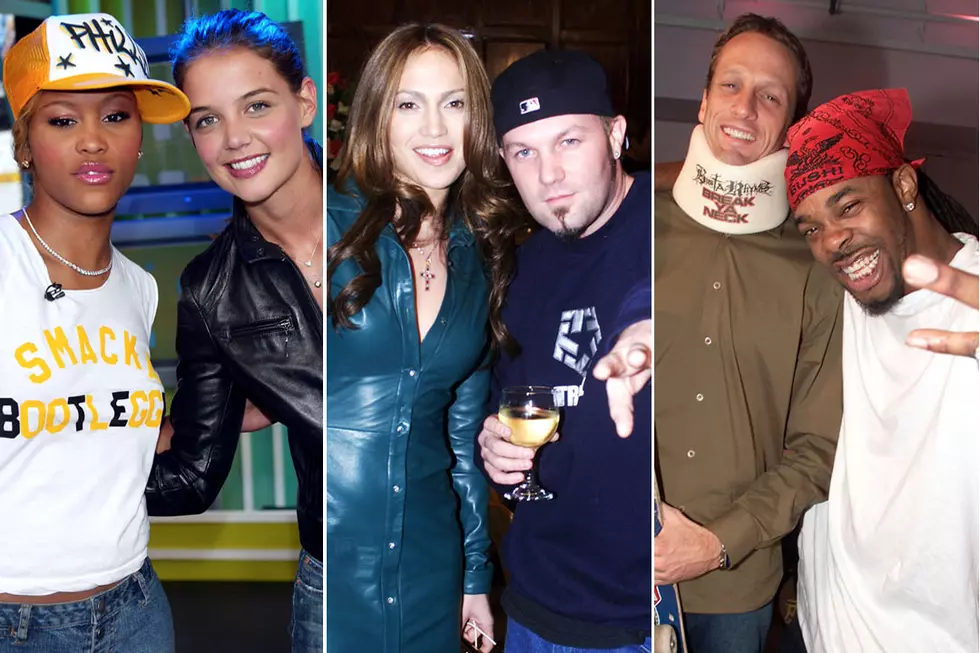 19 Surprising Artist Moments Caught on Camera During MTV's Golden Years
Scott Gries (3), Getty Images
Unless it's a music festival, awards show or charity event, hardly do we see artists from all genres coming together with sports stars and Hollywood's A-listers. It's not necessarily due to any kind of clique thing; instead, there haven't been too many events nor venues where artists and celebrities from all walks of life can mix and mingle. That is, until MTV came along.
In the channel's heydey when it focused on music videos and bringing new music to our eyes and ears, MTV was one of the ultimate go-to places to satisfy our musical appetites. And before the programming moved toward the reality show format, there were a few of shows and TV specials that really brought everyone in the entertainment industry (and sometimes the sports world as well) to stand on one stage and just hang.
Enter Total Request Live, more fondly known as TRL. Launching in 1998, the daily music video countdown show was the place to see our favorite singers, rappers and breakout stars discuss their music. Due to its relaxed format, especially during the early days, fans were able get to know these entertainers and actually rub elbows with them since many of the celebs would hang out in the audience.
We take a look back on this decade-long series as well as some other MTV favorites like Spring Break and Rock N' Jock to see the surprising and odd moments when certain rappers hung out with TV's biggest actors at the time or which R&B singers shared a few laughs with boy band members and rock stars. Check out 19 Surprising Artist Moments Caught on Camera During MTV's Golden Years.