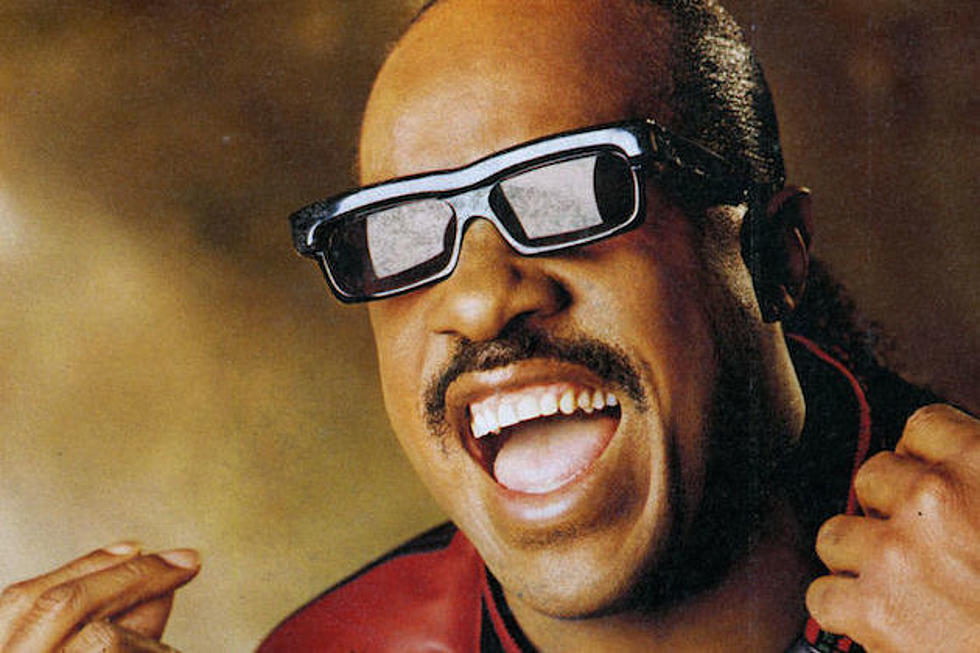 10 Underrated Stevie Wonder Songs You Need to Hear
Motown Records
For Stevie Wonder, the accolades are many: 30 U.S. Top 10 singles, the most Grammy Awards ever given to a male solo artist and more than 100 million albums sold, to name a few. With a resume overflowing with accomplishments like that, it's easy to forget the odd triumph along the way. But, as our list of 10 Underrated Stevie Wonder Songs You Need to Hear shows, there is always more to discover.
Most of Stevie Wonder's best-known hits found a home on a hand-crafted project, typically recorded with little or no outside help. The charts confirm that he hardly needed any. Wonder's uncanny ability to blend message with melody led to a string of huge hits -- from 1965's "Uptight (Everything's Alright)" to 1967's "I Was Made to Love Her," from 1970's "Signed, Sealed, Delivered I'm Yours" to 1972's "Superstition," from 1976's "I Wish" to 1984's "I Just Called to Say I Love You."
Adjacent to those favorites, however, are many tucked-away gems that passing time and the modern musical tendency toward streaming singles tend to obscure. Likewise, in compiling the 10 Underrated Stevie Wonder Songs You Need to Hear, we also turned our principal focus away from his legendary '70s triumphs, since that has become such well-trodden ground. Instead, fully half of our list is taken from Wonder's often-overlooked '80s period, and still another track was plucked from the decade that followed.
As for the rest, look for lost gems that include one of the last of his collaborations with the Funk Brothers and a song which signals the beginning of Steve Wonder's most fertile creative era.
10

"Never in Your Sun"

'In Square Circle' (1985)

"Never in Your Sun" didn't receive as much critical acclaim as the huge hit "Part-Time Lover" did to make In Square Circle Wonder's most recent multi-platinum release. Yet, this light-filled pop gem has held up much better -- even if it's likewise dominated by the likes of a Yamaha CS-80. In fact, "Never in Your Sun" sounds like classic Wonder for a new age.

9

"Front Line'"

'Original Musiquarium I' (1983)

One of four new songs included on this early-'80s hits compilation, the complex and deeply funky "Front Line" will always be overshadowed by "Ribbon in the Sky," "Do I Do" and "That Girl" -- all of them Top 10 R&B smashes. Still, Wonder's dark theme involving a Vietnam vet's struggles to reassimilate sounds as crisp and topical as today as anything he's ever done.

8

"If You Really Loved Me"

'Where I'm Coming From' (1971)

This song is a final burst of collaborative genius from Wonder, who going forward settled into a routine of playing almost all of his own instrumental parts. On "If You Really Loved Me," Wonder works with Syreeta Wright and the Funk Brothers to craft a bright and layered blast of optimism that actually had broad contemporary success (No. 8 on the Billboard pop charts, No. 4 on the R&B lists), but doesn't find its way onto modern playlists nearly enough.

7

"These Three Words"

'Jungle Fever' soundtrack (1991)

Wonder's justly celebrated '70s triumphs tend to suck all of the air out of his latter-day musicmaking, an issue that only grew more pronounced as he moved closer to the new millenium. "These Three Words," anthemic and gorgeous, makes its own argument for a reappraisal of Wonder's modern era. In fact, the Spike Lee-helmed Jungle Fever soundtrack is filled with terrific moments, most of them equally undiscovered.

6

"We Can Work It Out"

'Signed, Sealed, and Delivered' (1970)

The singer has been such a creative juggernaut that a rare cover song like this, even a Top 15 hit that garnered him his second-ever Grammy nomination, tends to get overlooked today. It shouldn't be. Wonder utterly reconstructs this song as a deep-fried groover -- leaving it almost unrecognizable at first blush from the pop song that served as a skeletal inspiration, and better than the Beatles' original in nearly every way.

5

"Overjoyed"

'In Square Circle' (1985)

If this instantly brings to mind classics from an earlier period by Wonder, it should. "Overjoyed" was originally to be part of 1979's Journey Through the Secret Life of Plants. By the time Wonder finally issued this passion-struck track, he'd decided to re-record it using every trick in the book. Wonder is credited with adding bird sounds, dropping pebbles in a pond and crushing leaves as part of its "environmental percussion." Underneath it all, though, it's one of his prettiest paeans to a lover.

4

"Love Light in Flight"

'The Woman in Red' soundtrack (1984)

Thankfully, this soundtrack had an antedote to the wall-to-wall cliches of "I Just Called to Say I Love You," Wonder's curiously ubiquitous early-'80s hit. His follow-up track, which just crept into the Billboard Top 20, is indeed powered along by "fuel-injected passion" -- as a flinty keyboard signature provides this ultra-modern counterpoint to the kind of enraptured vocal that made Wonder the superstar he is.

3

"Lately"

'Hotter Than July' (1980)

The jazz-inflected, emotionally raw "Lately" is a devastating rumination on par with '70s classics like "I'd Never Dream You'd Leave in Summer," and from an album that itself can be called Wonder's most underrated. Yet it became best remembered as a cover by Jodeci, while the touching original has for too long gone relatively unnoticed. Check out jazz guitarist George Benson's smartly swinging take, too.

2

"As"

'Songs in the Key of Life' (1976)

It's not easy, of course, to find much of anything from this blockbuster album that hasn't had its treads worn bare by decades of praise. Then there's "As," which somehow only barely reached the Top 40, despite an intriguing song structure that builds from delicate reminiscence into a gospel-inflected shout. Flourishes of electric piano work in perfect juxtaposition against a swaying chorus, until Wonder comes growling back.

1

"Tuesday Heartbreak"

'Talking Book' (1972)

This album signals the beginning of Wonder's most fertile period, with most of the credit going to his bigger hits. Listen, though, as Wonder constructs a crashing tide of sound, with wall-to-wall synthesizers, Rhodes and clavinets replacing the more familiar strings associated with that era's funk music. Then there's guest saxophonist David Sanborn's troubled retorts, which serve as the ground wire to Wonder's upbeat pleas for reconciliation. Endlessly intriguing, "Tuesday Heartbreak" is a too often-overlooked triumph of conception.