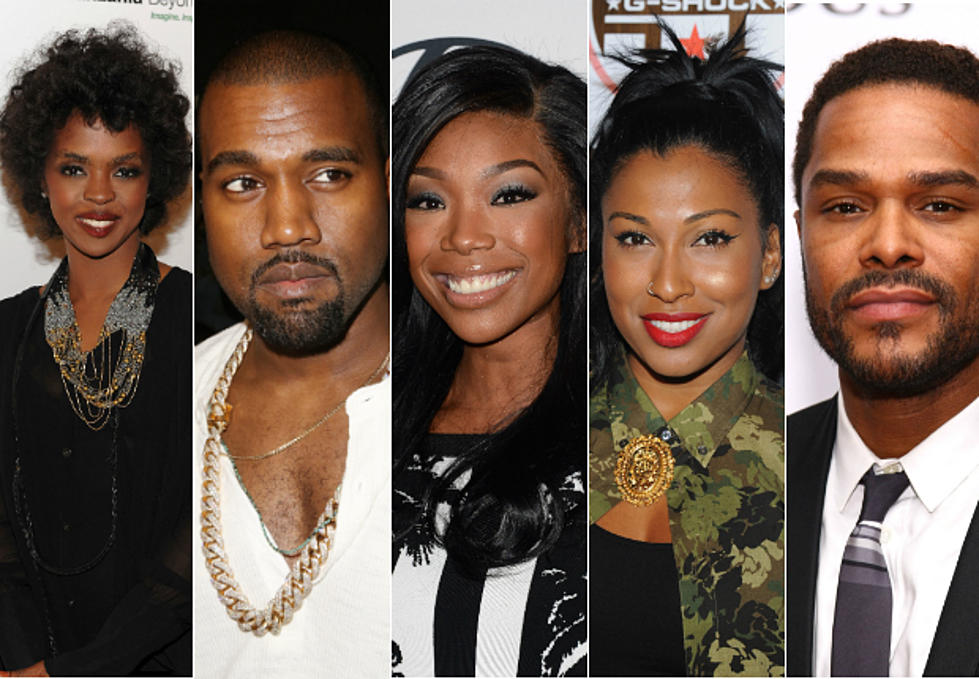 10 Singles Awareness Day Songs
Dimitrios Kambouris / Chelsea Lauren / Jason Merritt / Jamie McCarthy / Neilson Barnard, Getty Images
The dreaded week of Valentine's Day is finally here. You can't bear to hear all the plans friends are making with their significant others -- a constant reminder that you're single. One pal is planning to propose in lavish restaurant, another is having a bouquet of roses delivered to his girl and the other is prepping the bed and a playlist of R. Kelly's '12 Play' for the special night. With all of that said, you're sullen, left alone and single.
But not to worry. Everyone's coupled up and doing "the most," and some might say, "Cheer up and go out on your own!" But you might just want to stay in and reduce the risk of seeing love thrown in your face. Therefore, we've put together 10 songs -- five songs for the ladies, five songs for the guys -- so you can sulk during V-Day, otherwise known as S.A.D. (Singles Awareness Day). But here's the catch, while these songs are a bit sad, there's still nuggets of info you can grab from the lyrics, which will prevent you from possibly being single next year.
Get in the mood with our 10 Singles Awareness Day Songs. Happy Valentine's or S.A.D. everyone!