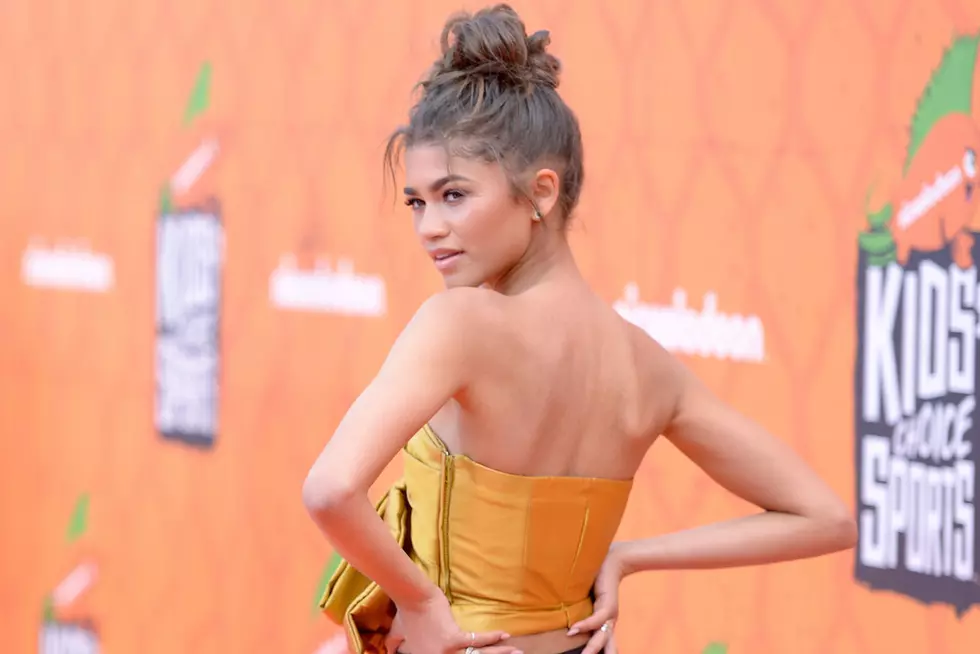 Zendaya's Role in 'Spider-Man: Homecoming' Revealed
Dave Mangels, Getty Images
Zendaya was announced as a major player in the upcoming Spider-Man: Homecoming months ago, and fans have been speculating as to what her role could be in the iconic webslinger's latest foray onto film. Well, it looks like everyone finally has their answer.
According to The Wrap, the singer-actress is set to play Mary-Jane Watson, the famous love interest of Peter Parker/Spider-Man, in the upcoming superhero flick. British actor Tom Holland is playing a teenage Parker, a role he debuted in with this summer's hit Captain America: Civil War.
Mary-Jane Watson was famously portrayed by Kirsten Dunst in the Tobey McGuire-led Spider-Man films of the early 2000s. In the comics, the character was introduced in 1964 as a flirty girl who Peter was attracted to, but she wasn't his main love interest for years--instead, Gwen Stacy was Spider-Man's famous love interest of the 1960s. Mary Jane began to take center stage in the 1970s and by the late 1980s, she and Peter were married in the comic books. The character is a fan favorite.
We should note this hasn't been "officially" confirmed by Sony or Marvel, so we'll see if this is actually a thing. But we're excited for Zendaya and for fans if it is. Her star has been burning especially bright lately. And this is shaping up to be an interesting Spidey film.
It was revealed in June that Donald Glover aka Childish Gambino had been cast in the film, as well. Others have quietly been casted thus far; including Michael Keaton as a villain, Marisa Tomei as Aunt May (also reprising her role from Civil War, with Tony Revolori, who starred in The Grand Budapest Hotel, and Robert Downey Jr. making an appearance as Tony Stark/Iron Man.
Rolling Stone's 20 Coolest Hip-Hop Covers