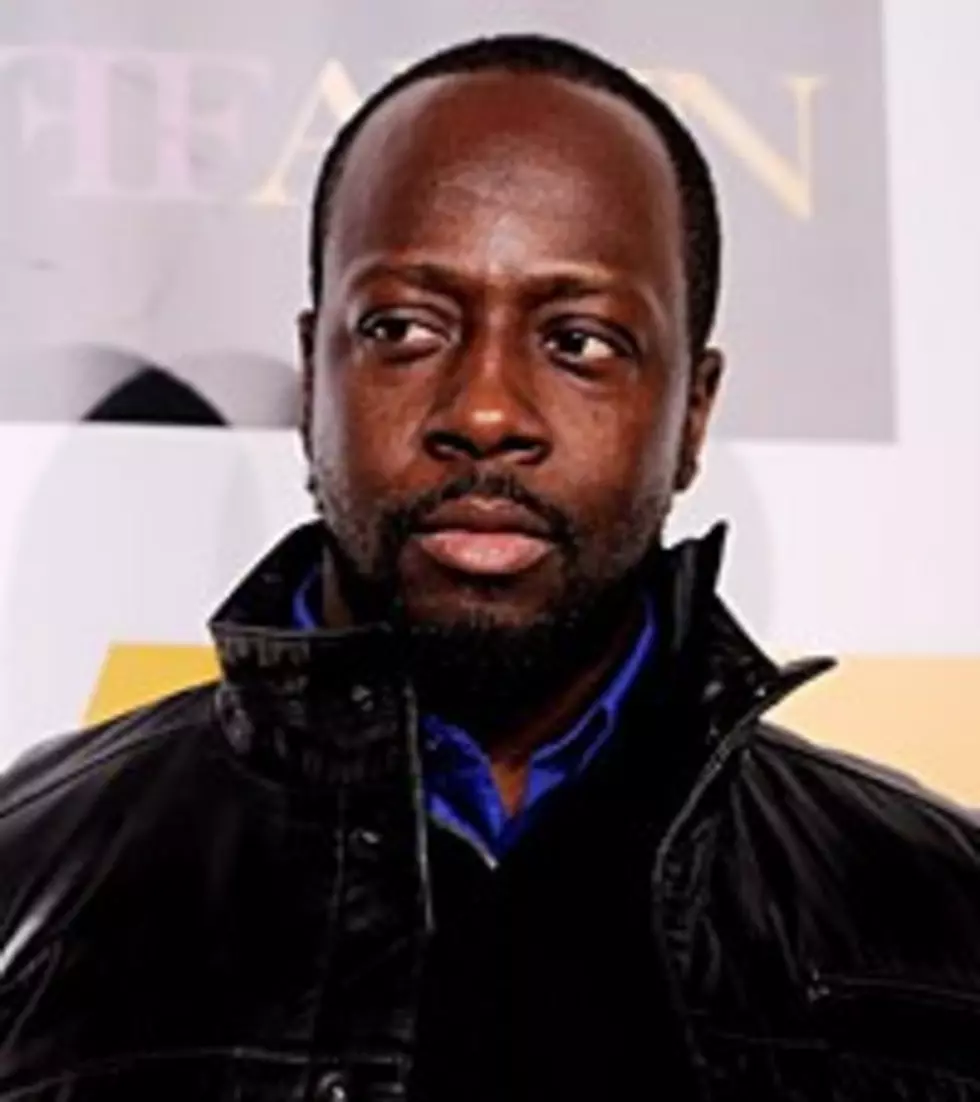 Wyclef to Appeal Ban on Haiti Presidential Candidacy
Getty Images
Wyclef Jean has announced that he will fight the decision of the Haitian electoral board, which found him ineligible to run for president of the Caribbean country. Despite being disqualified as a potential candidate last week, Jean proclaimed that he will challenge the ruling. "After careful consideration and much soul-searching, I have made the decision to contest Haiti's board of election's pronouncement stating that I am ineligible to run for the presidency of the country," he said in a statement to The BoomBox.
"I will be seeking a solution through legal channels, and I urge my countrymen to be patient through this process. In the 36 hours since the board's decision, I have been in constant conversation with my family, friends and advisers, and reading the comments of good people and supporters throughout the Haitian diaspora. I've also been closely monitoring the situation on the ground, which I am happy to report has remained peaceful and thoughtful. I, along with my supporters, am deeply disappointed that I have been denied the chance to present my candidacy to Haiti's voters. I want to continue in my efforts to always keep Haiti top of mind for the world--I don't want to give anyone the chance to forget the earthquake victims, or my impoverished homeland, rich only in human potential and kindness."
Initially when Jean first learned of his ineligibility to run, he was singing a different tune, respectfully bowing out of the race noting that he understood the boards' decision. "It is with a heavy heart that I tell you that the board of elections in Haiti has disqualified me from my run for the presidency of the country," he said Friday (August 20). "Though I disagree with the ruling, I respectfully accept the committee's final decision, and I urge my supporters to do the same. We must all honor the memories of those we've lost -- whether in the earthquake, or at anytime--by responding peacefully and responsibly to this disappointment." Jean's run for presidency has proved to be no easy feat. The 40-year-old went into hiding after receiving death threats. As of Sunday night (August 22) Jean's family revealed that he was back home enjoying time with his family.
The 40-year-old announced that he would run for president of Haiti earlier this month. Following the catastrophic earthquake in January, the Grammy winner has been splitting his time between the states and Haiti; raising money through his organization Yele-Haiti, and working feverishly to bring global attention to the horrific living conditions faced by many of the country's citizens. Only time will tell if he will indeed be allowed to run for presidency but regardless of the outcome of his appeal, Jean will continue to work to unite his home country. "We in Haiti are united in our struggles, and we will be united in our victories and triumphs. Now is the struggle--let us peaceably bear it and look forward to the time when our efforts will pay off, for all my fellow Haitians. Thank you for your love, understanding and support."