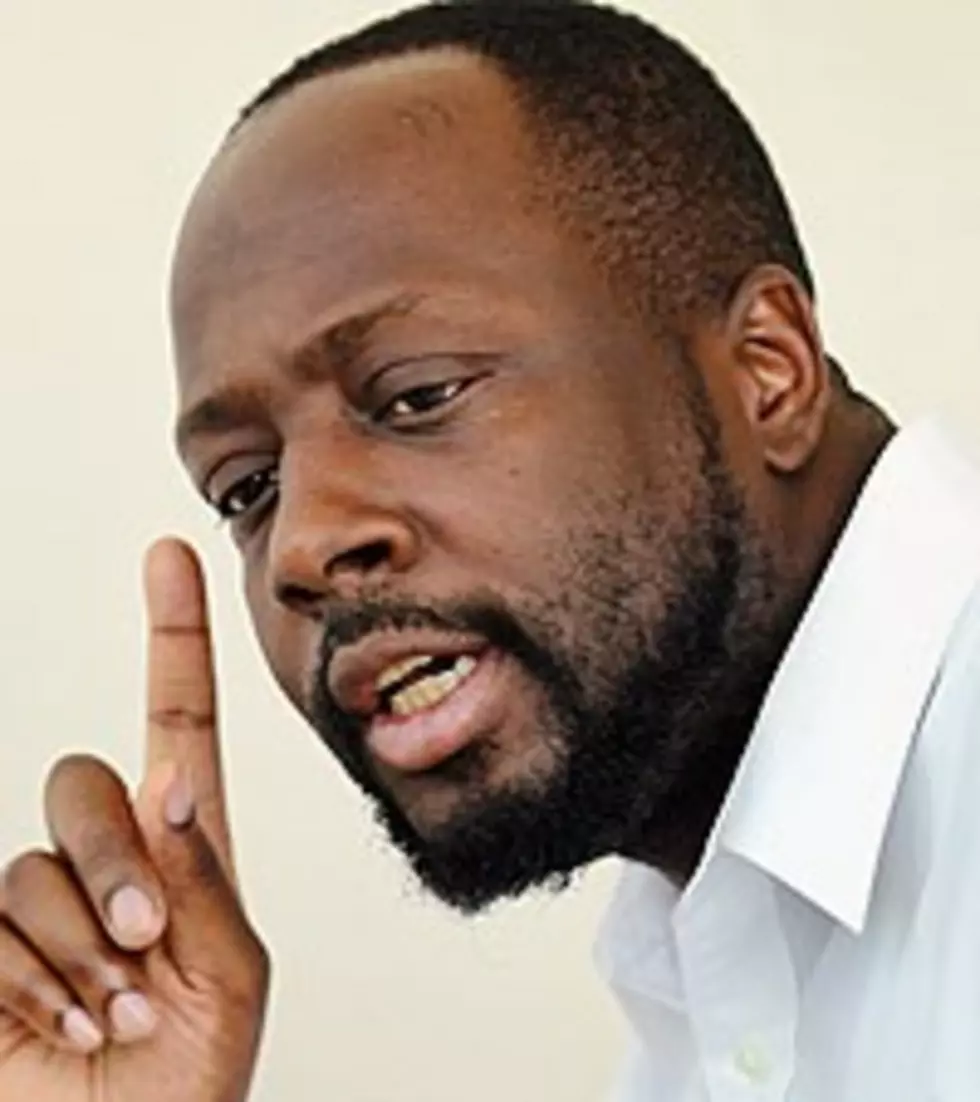 Wyclef Accuses Electoral Commission of 'Trickery'
Joe Raedle, Getty Images
Wyclef Jean's bid to run for president of Haiti was denied last Friday (Aug. 20) when his name did not appear on the official list of approved candidates.
The 40-year-old musician has not taken the ruling lightly, and in addition to announcing plans to appeal the decision, Wyclef is now accusing Haiti's electoral commission of using "trickery" to exclude him from the race. "Even before our work began friends in Haiti and abroad had warned me that much trickery would be used to block me," Wyclef said in an audio message to the Haitian media. "The result: CEP has proved it true."
In the message -- which was recorded in Creole -- Wyclef reportedly asks local supporters to "mobilize" their efforts to combat the council's decision. "The Provisional Electoral Council has proven that they have violated the Constitution for the benefit of their mistresses and their friends leading a life of luxury with the people's money," he said. "I do not think it's our choice to live in such a state, in such a condition."
CEP Director of Communications, Pierre Thibaut, has frowned on Wyclef's decision to appeal the ruling, explaining that the former Fugees singer has no more options since "the final decisions rests with the council." Before handing down their official decision, the CEP cited Wyclef's residency issues as a possible reason for his disqualification. All presidential candidates are required to have lived in Haiti for at least five consecutive years -- a requirement that the singer did not meet.