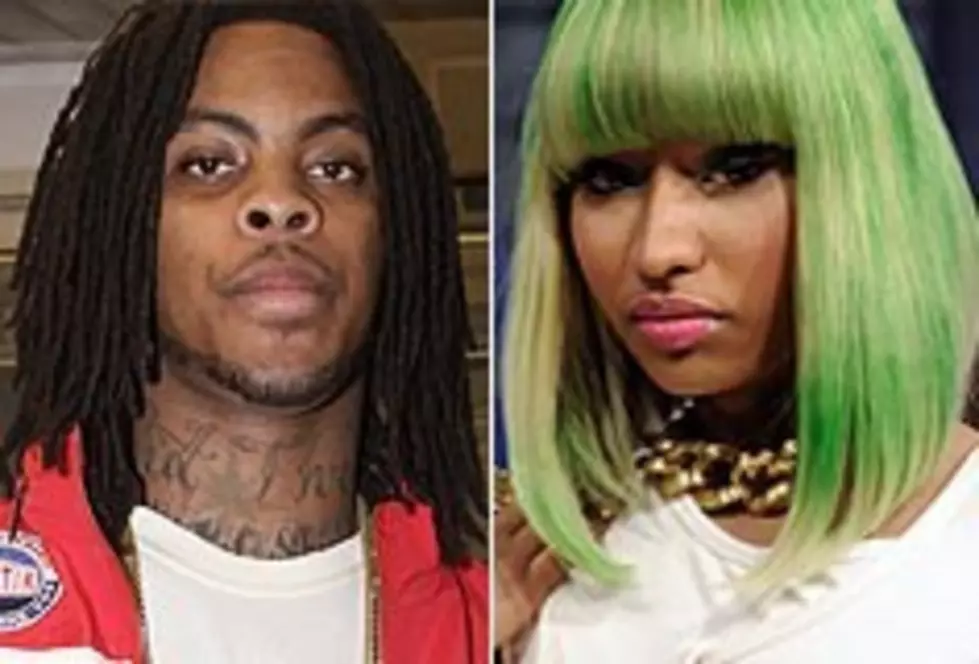 Waka Flocka Splits From Nicki Minaj, Gucci Mane
WireImage | Getty Images
It's commonly known that mixing business with family can lead to sticky situations, and Waka Flocka Flame is the latest to make the grave error. The emcee, whose mother managed the careers of Nicki Minaj and Gucci Mane in the past, recently spoke on the emcees firing Waka's mother Debbie Antney, explaining that their business decisions have created a rift between he and his former associates.
"I can say when you start getting hot, there are a lot of people that get in your ear," Waka told 'Vibe' magazine, on why he thinks the emcees parted ways with So Icey Entertainment. "I call that the devil. It'll turn you against the people that helped you. They must have just felt like they needed a change. Maybe they felt like other people can take their career somewhere else. I don't know. Just like LeBron going to the Heat. I ain't mad, though, or got problems with anybody. Moms is good; her bills are paid."
But the biggest surprise came when Waka spoke on his relationship with Gucci, stating that he and his longtime partner-in-rhyme are no longer on speaking terms. "Yeah, all the way," he said of the split affecting his friendship with the emcee. "All the way. I ain't got beef or anything but it has changed. [...] We don't talk anymore."
Gucci Mane restructured his management team in May 2010 while he was serving his recent bid, taking full control of his career by assuming the title of President and CEO of Brick Squad 1017 Records. Nicki also fired Antney the month prior, sparking rumors that she had resigned a management deal with Diddy, a claim he later denied.