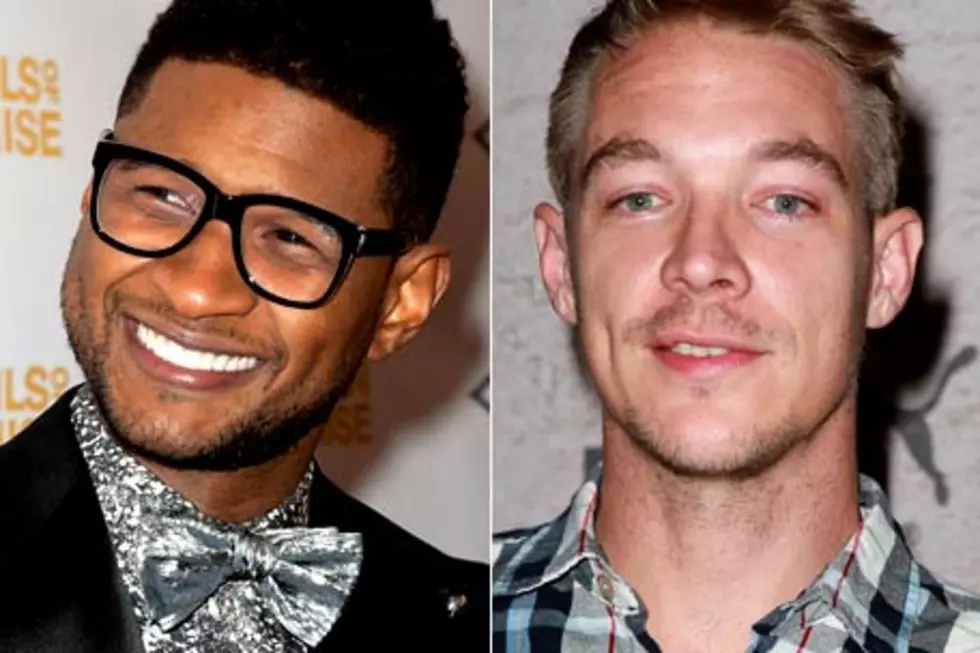 Usher 'Climax' Video: Singer Goes for the Throat in Intense New Visual
Getty Images (2)
Usher spends a large part of the Sam Pilling-directed visual looking tortured, as he stews in his car outside an apparent ex's house, with a gun stashed in his glove compartment, weighing his options.
In one scenario, he charges up the stairs, grabs her by the neck and takes her to the bedroom, playing a dangerous game of chicken with her new man. In another, he simply pulls away, avoiding incident.
"It's odd that people view 'Climax' as a sexual song," Usher said in a recent interview. "It's not. It's not even about sex. It's really about the ultimate experience or finale of an experience of love and life ... It's about an out-of-control experience, when a person has reached the peak of that experience."
Usher's as-yet-untitled seventh album is due this Spring.
Watch Usher's 'Climax' Video


Watch 'Usher Gets Attacked For Parking in Handicap Parking Spot'
#fivemin-widget-blogsmith-image-582180{display:none;} .cke_show_borders #fivemin-widget-blogsmith-image-582180, #postcontentcontainer #fivemin-widget-blogsmith-image-582180{width:476px;height:357px;display:block;}

Follow @theboombox on Twitter | Like Us on Facebook | Sign Up for Newsletter