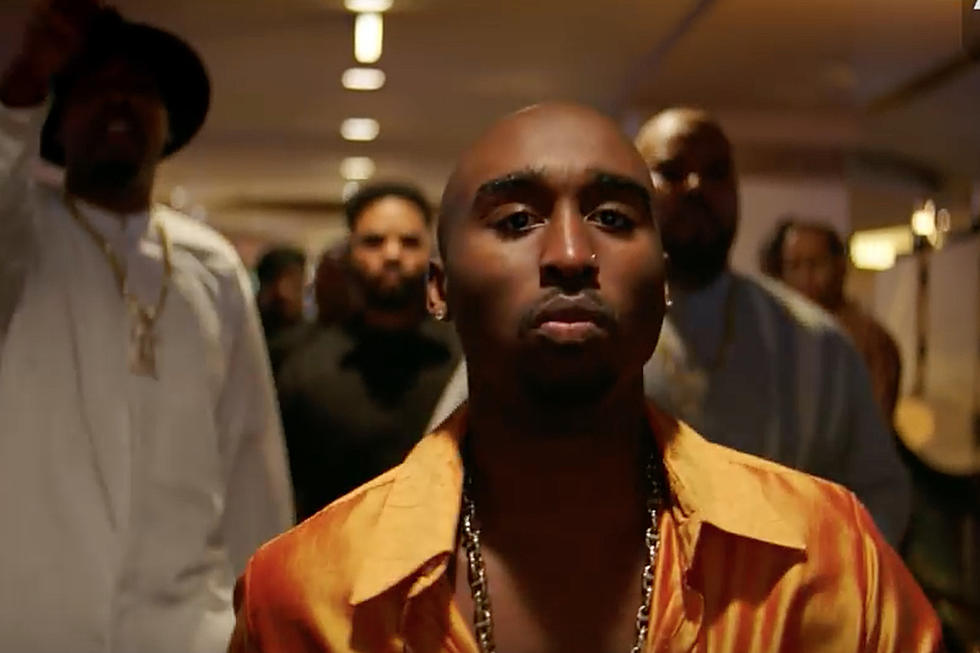 Watch the Second Trailer for Tupac Shakur's Biopic 'All Eyez on Me'
YouTube
As rap fans remember the 20th anniversary of the death of Tupac Shakur, a second trailer for the late rapper's biopic, All Eyez on Me, hit the internet on Tuesday morning (Sept. 13).
In the thrilling clip, actor Demetrius Shipp Jr. portrays 2Pac as we watch his struggle through inner-city poverty to becoming one of the most influential rappers in the game. The teaser starts off with 2Pac blasting Vice President Dan Quayle, who wanted his debut album, 2pacalypse Now, to be removed from shelves because of the violent lyrics.
We also get to see Walking Dead star Danai Gurira portray 2Pac's late mother Afeni Shakur, who warns him of the dangers of fame. Additionally, towering Death Row Records CEO Suge Knight, played by Dominic L. Santana, gets some screen time in the clip.
Overall, the trailer gives us a sneak peek of what to expect from the movie. The film's director, Benny Boom, made sure that 2Pac's life is presented in an authentic way—so much so, that when they were filming the infamous drive-by shooting in Las Vegas, the local media thought a real shooting actually occurred.
The Tupac Shakur biopic, All Eyez on Me, is slated to open in movie theaters on Nov. 11.