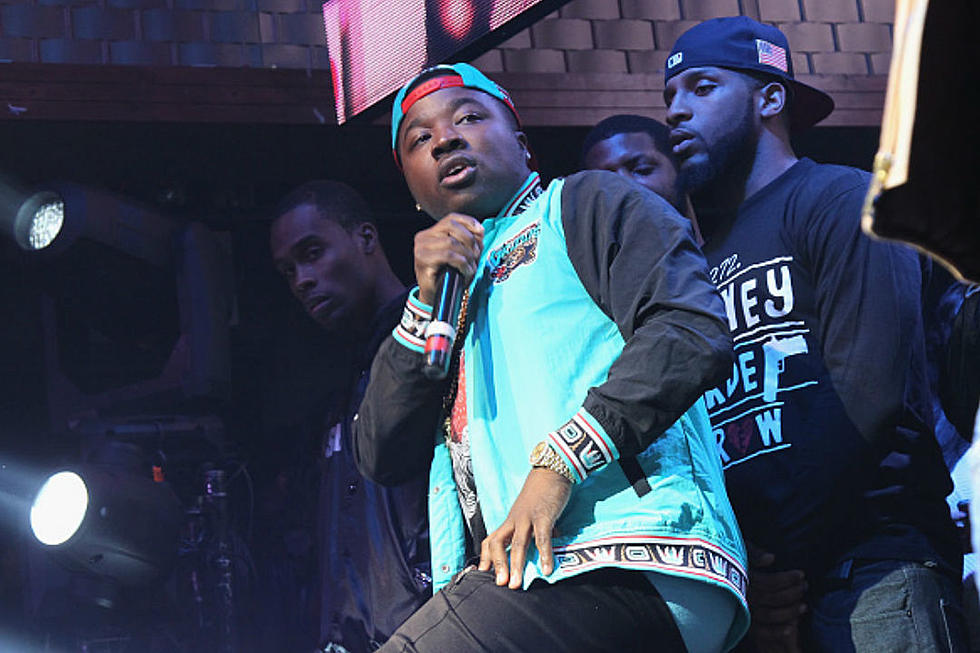 Troy Ave Departs From Hospital With Bullet Still in His Head
Bennett Raglin/Getty Images
Troy Ave has had a rough year in 2016, but it looks like he will be able to stay safe and sound at home for the new year.
News broke this weekend that the New York rapper was shot in East Flatbush, Brooklyn on Christmas Day while sitting in a vehicle with his girlfriend. Reports say that an unidentified gunman walked up to the red Maserati that the couple was sitting in when he fired off twice into the vehicle.
Ave was able to survive being hit in both the back, as well as his head, leading him to go to the hospital. Fortunately, he was put into stable condition, and even received a visit shortly later from rapper friend, 50 Cent. Now, the MC has reportedly been released, but apparently took a souvenir from the incident with him.
While speaking with the NY Daily News, Troy Ave's lawyer John Stella stated, "He is very sore. The doctors told the family that he came dangerously close to having a spinal cord injury – but it looks like there's no lasting damage from the wound track."
All of this has happened with Troy is out on $500,000 bail over his pending case from the fatal Irving Plaza shooting that occurred back in May. Following a backstage altercation that led to guns being drawn inside of the venue, the rapper's bodyguard, Ronald McPhatter, was shot and killed, while three others, including Troy Ave, were injured.
Stella told the site that he believes the gunfire in this latest incident is connected to the Irving Plaza incident. "My guess is probably it was related. There clearly was animosity in the green room incident, but he's never had a long list of enemies," he said. We will keep Troy Ave in our prayers and hope for a speedy recovery.
What's Beef? 10 Hip-Hop Twitter Feuds