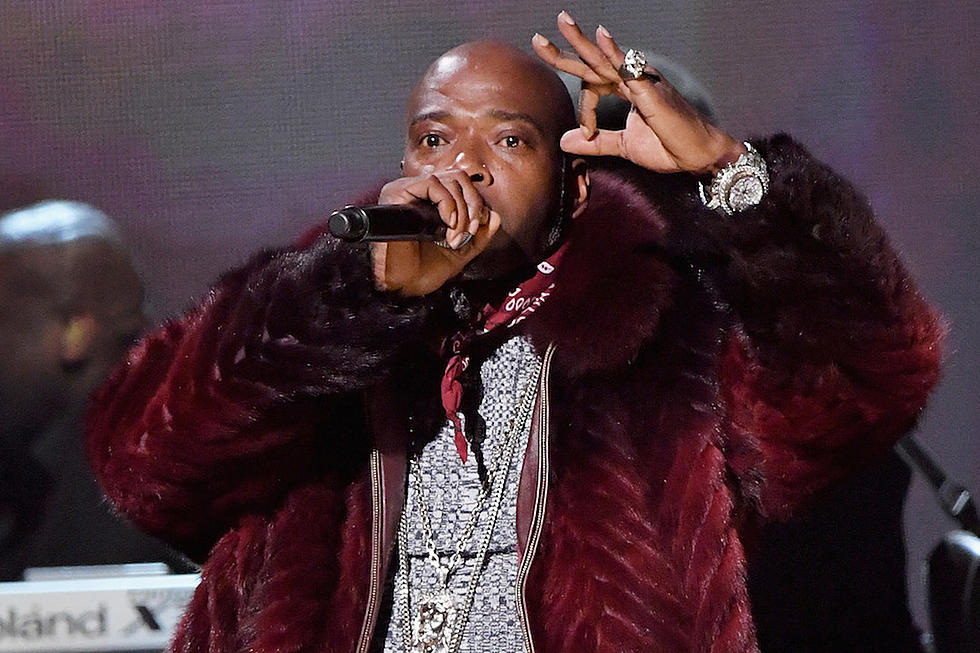 Treach Thinks 2Pac's Rape Accuser Is Renewing Her 'Thirst Card' [VIDEO]
Mike Coppola, Getty Images
DJ VLAD's exclusive interview with Ayanna Jackson, the woman who accused Tupac Shakur of raping her back in 1993, has become a hot topic on social media this week.
2Pac's longtime friend, Treach of Naughty By Nature, is giving her a side eye. The veteran rhymer told TMZ that Jackson is speaking out now about the incident so she can promote her new book.
"I don't condone no rape at all, nothing like that," he said. "You understand? That was then - [2Pac] did time for that and we know the truth."
"She has to renew her thirst card to be relevant again 'cause her 15 minutes of fame ran out 20 years ago," he continued. "Why would you wanna do that? Why you wanna do that? 'Cause you're thirsty."
Treach thinks it's convenient for Jackson to speak on the incident because 2Pac is no longer here to defend himself.
"She gonna try to write a book to defame somebody name that's not here to defend himself," he said. "When you already know that you been had relationships with him, and when you wanna extort him, and he just cut you off - you wanna say he took something."
In her interviews, Jackson vividly details what happened on the night of Nov. 18, 1993 where she alleges that she was raped by 2Pac and his entourage in New York City's Parker Meridien Hotel. Shakur was eventually found guilty of groping Jackson (first degree sexual abuse) and acquitted of the sodomy charges.
You can watch Ayanna Jackson's interviews with VLAD TV below.
Watch Ayanna Jackson's Interview on VLAD TV (Part 1)
Watch Ayanna Jackson's Interview on VLAD TV (Part 2)
Watch Ayanna Jackson's Interview on VLAD TV (Part 3)
Watch Ayanna Jackson's Interview on VLAD TV (Part 4)
Worst to Best: Every Tupac Shakur Album Ranked