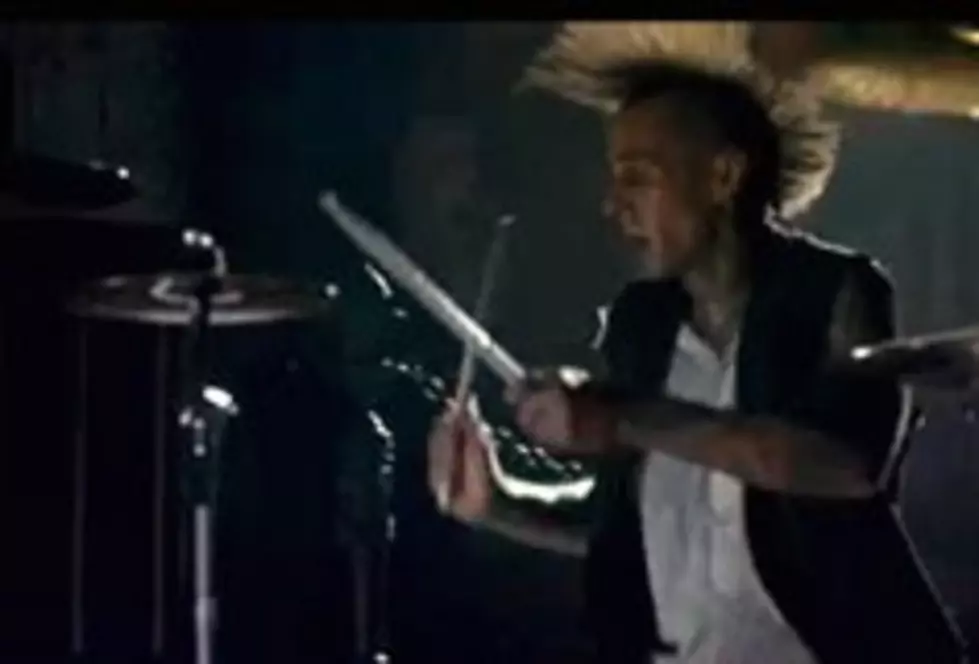 Travis Barker, Busta Rhymes Are on High Speed in 'Let's Go'
Interscope
The famed Blink-182 drummer grabs his sticks and goes to work in the three-minute clip, which not only features Twista, but also rapid rhymers Busta Rhymes and Yelawolf, as well as one of hip-hop's noted hypemen Lil Jon. The tattooed rocker is on display for a group of snooty men and women at an auction house, each of them eyeing the merchandise, which also includes a painting of a larger-than-life skull.
Busa Bus, Twista and Yela, all rocking black suits, take their turn in front of the lens, showcasing their signature rhyme schemes. Then there's Jon, who of course throws out his comical catchphrases.
'Give the Drummer Some,' which features the single 'Let's Go' and is Barker's first solo album, was released in March 2011.